Creating Childrens Books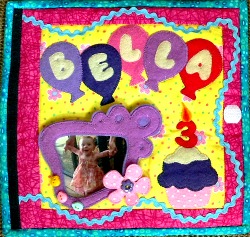 Creating childrens books for your friends and family is a lot of fun and very rewarding. These books are known as 'busy books' or 'quiet books' and are  personalized, unique books that can be made for any age of child from birth to 12 years +. Searching the web you come across beautiful ready made ones (often found on Etsy) that are usually very expensive and that's when you realize that you could make your own.
Below you will find a selection of busy books and the pages within them that I have made for my grandchildren. I have included a line drawing of each page that you can use as a pattern. Feel free to print them out and resize them to meet your needs.
I have also added other helpful information to help you along the way. Enjoy!
This page is in development at the moment and should be completed by end  2017. I'm sorry for any inconvenience this may cause.
Sign up for my newsletter below!