Felt Christmas Decorations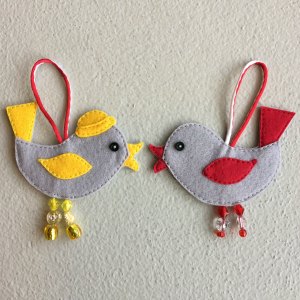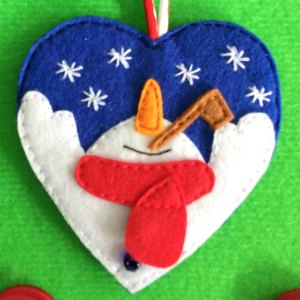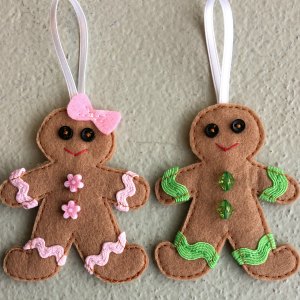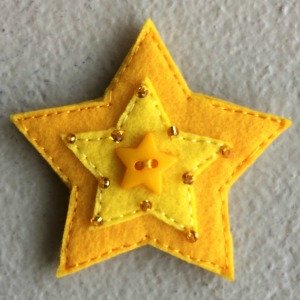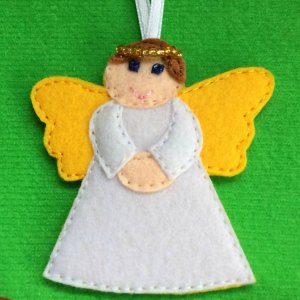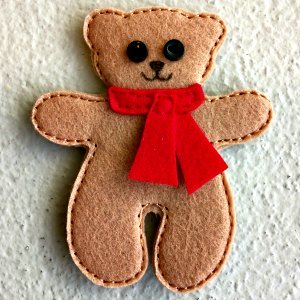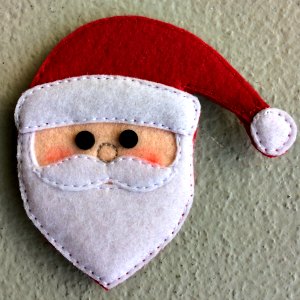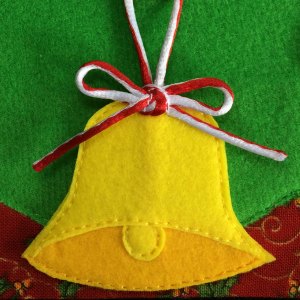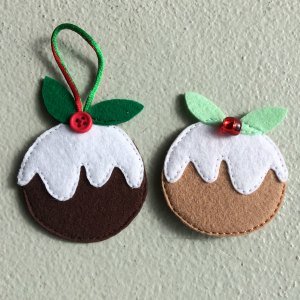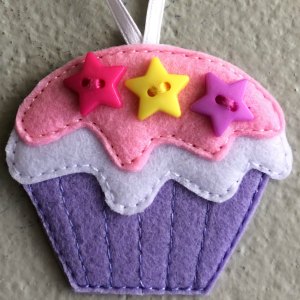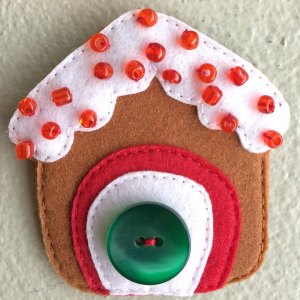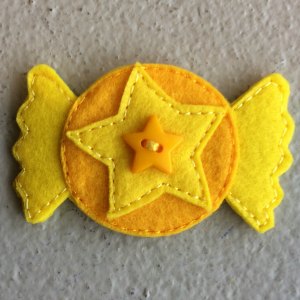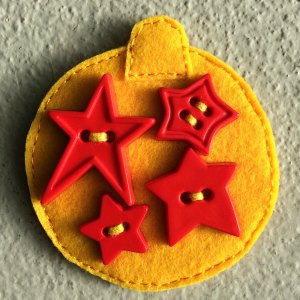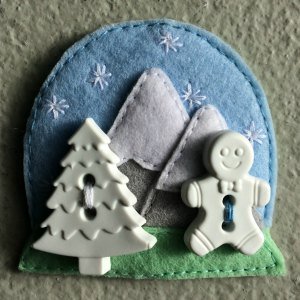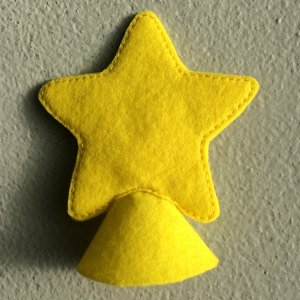 These cute felt Christmas decorations are fun to make. They are all made using the same format which I outline further down.
First...
...here is the list of all the materials you will use to make these felt decorations
Felt - use your favourite felt. Some felts are best sewn together by hand, while others suit machine sewing. I personally prefer sewing by machine and I find the best results for this are achieved when using Hard Felt. This is a polyester felt  and comes in a wide range of colours.
Freezer Paper - I use this to trace the patterns onto, then I iron the freezer paper pattern onto the felt. This requires no pins and therefore accurate pattern pieces. 
Velcro Tape - rough side only and non-adhesive unless you don't mind having glue attaching itself to your sewing needle. If you only have that to use then my suggestion is have some Eucalyptus Oil handy to frequently clean your needle.
Ribbon - there are so many choices here so choose what you like best
Buttons, beads, bells, sequins... 
Needle Size - 90/14 work well for sewing the velcro tape onto your felt
Whether you will be using one of my patterns or someone else's here are my 3 top tips to help you make the best felt decorations for your tree.
Tip One
Once all your wee felt pieces are cut out, assemble them into the decoration and then plan what order you are going to sew them together
Tip Two
Decide at the beginning whether this decoration is going to be hung or attached by velcro
Tip Three
Use sharp wee scissors that are able to cut right to their tip
In the Felt Elf video at the 3 minute mark, I briefly show & talk about the scissors I like to use

How To Make Felt Christmas Decorations


These are the basic instructions I use to make all my felt decorations. Occasionally I need to deviate and this is often due to the sewing machine being unable to sew around bulk items or it would spoil the look of the finished decoration if I did.
So a little planning is always helpful even when following somebody else's pattern.
Step 1: Trace all pattern pieces onto freezer paper
Step 2: Iron freezer paper pattern onto selected felts
Step 3: Cut out felt
Step 4: Assemble felt pieces to create the decoration
It is at this time that you need to do a wee bit of planning to decide which order you need to sew the pieces together. Also how will you be attaching this decoration to the tree - velcro or ribbon?
Step 5: Starting with the uppermost pieces of felt begin sewing them together using matching thread (eyes, beaks etc). Then sew this onto the next layer of felt if there is one.
Step 6: When all the wee pieces are assembled, place onto a piece of backing felt and position a velcro dot (square...) onto the back of the felt. Sew velcro onto felt  using thread that matches the velcro.
Step 7: Sew the assembled top decoration onto the backing felt.
Step 8: Cut away excess backing felt.
Step 9: Embellish with beads, buttons, bells and/or pens. There are many great permanent fabric pens on the market today. Below are what I like to use... I have used this brand since 1999 and never had any reason to change.

Video Tutorials


More felt Christmas decorations will be added throughout 2018. When there are enough completed I will combine them into a pattern that I will add to this page.
Sign up for my newsletter below!