About Me and All-About-Quilts.com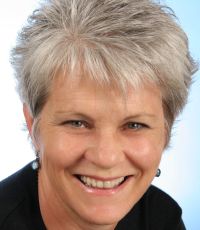 About Me:
Hi, I'm Joanne and I love to make quilts of all sizes! I live in beautiful New Zealand, also known as Aotearoa (our Maori name).  Recently I have fallen in love with making Busy Books for my grandchildren. I design these with my daughter and use my knowledge of quilting to create each individual page - they are really all mini quilts, which I love. 

You should also know that I love to sew creatively. I prefer to create unique quilts rather than use patterns (well most of the time) and I let each project tell me what to do. This sometimes means that I take the longer route to getting the project completed but as long as I and my grandchildren love the end result I don't mind.
I believe that sewing should be fun and that there is no wrong way to get the project done. I love scanning the web for great ideas, following like minded people on Pinterest and YouTube.
I also love my two gorgeous dogs - Finish Spitz or Finkies. They love to sit at my feet while I sew... as well as shed a lot of hair that you will sometimes see in my photos - ugh! You can see one of them below in one of my early quilts that I made for my first granddaughter.
My other love is eating delicious healthy food that tastes divine as well as nourishes my body, especially when created from the veg in our large garden.
This blog is about celebrating the journey of sewing creatively and hopefully inspiring others in theirs. 
My husband introduced me to Solo Build It (SBI) and I saw it as an avenue that I could use to increase my knowledge of quilting and share that knowledge with others. It has also given me a place to store photos of my quilts that my children can also access. I'm one of those people who likes everything written down so SBI was an excellent way for me to do that. I have even used my own site All-About-Quilts.com for information.
---
My Amazon ads are my affiliate links. Thank you.
Sign up for my newsletter below!