Baby Busy Book
Made for Cassie 0 - 2 years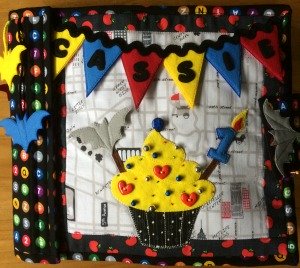 My baby busy book is being made for my gorgeous granddaughter Cassie for her 1st birthday (fortunately this gives me a lot of time to create it). Pages completed so far are below.
Bat Mobile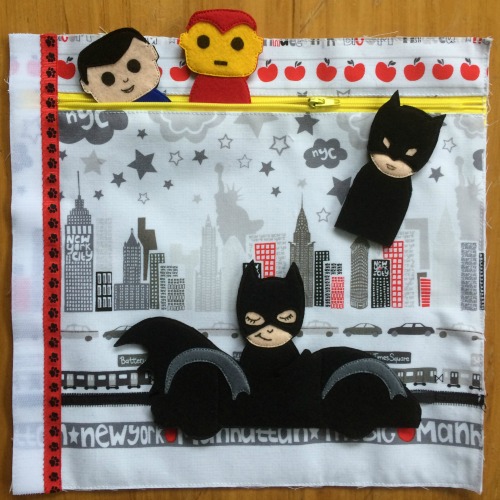 Rainy Day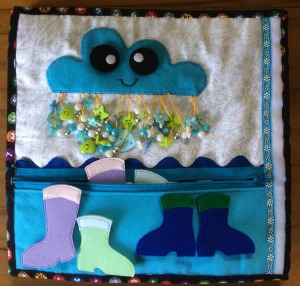 Super Ted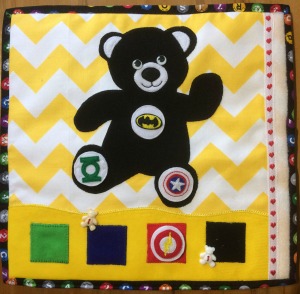 Batman Mask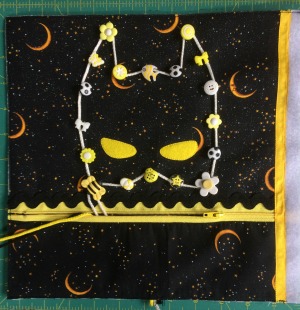 Baby Bunting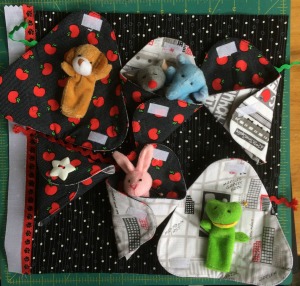 Back Page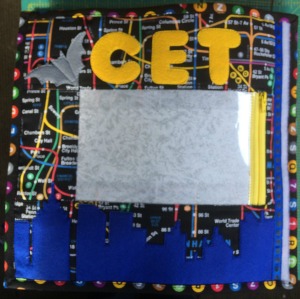 It is my current project so the page will change and grow as I develop the book. Every photo will show the book in development and over time be replaced by the finished pages.
Most of the pages will be made with the Batman theme to match her room, full of quilts and accessories etc that I have made. Her dad is a real Batman enthusiast so that's how she came to having a Batman themed room.
My daughter requested a book that was very tactile and also without too many removable pieces. So each page has been designed with this in mind. Where I have added removable pieces I have tried to add a zip-up pocket to store them until she is big enough to use them or at least not put them in her mouth. 
You can find a list of my favourite supplies that I use to make my busy books here.
Where applicable you will find a line drawing that you can click on to download a PDF pattern.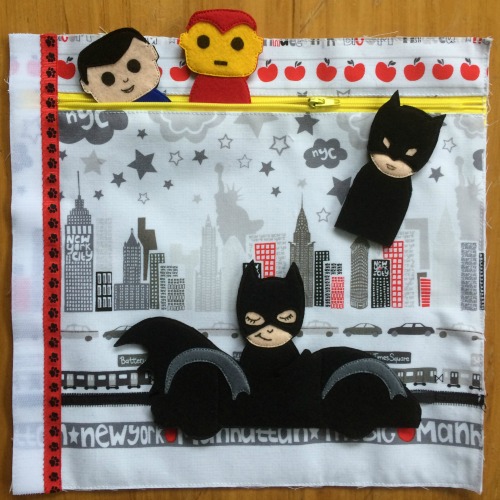 This wee page is now almost complete (just wheels to add) and ready to have it's back page made.
The bat mobile has a casing behind it & a ribbon is thread through the casing - allowing it to travel along the road and not get lost! There is also a wee pocket seat for each finger puppet to sit.
The zip pocket allows for safe keeping of the puppets.
Here is the Super Ted page. This is the first time I have used velcro fabric - the teddy and the 4 wee squares at the bottom of the page are made from this and it allows the velcro on the back of the emblems to attach to it. I found I needed to stabilise the backing with woven stiffening.
My Rainy Day page is quite textural with all the buttons & beads. You will notice that the finished page shows much shorter strings of beads than I started with - this is what happens when the page develops from just an idea...
This Baby Bunting page was a lot of fun to make. The wee finger puppets were the start for this page and I found a great folding pocket idea on Pinterest and adapted it for this page.
The Photo on the right titled by me as 'sleepover' just makes me laugh! This is a very bulky page! The fabric comes from The City Quilter in New York and is on most of the pages in this book.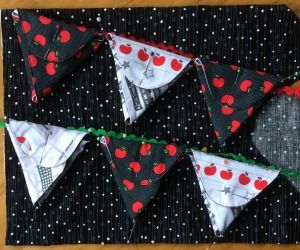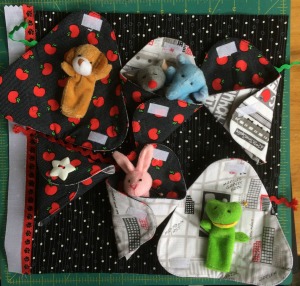 Batman mask was all my daughters idea and uses a great range of buttons. There are 3 cords that are concealed in a zip pocket (sewn in to the seams) that can be used to create batman's mask outline. It's a little like 'join the dots'. Her daddy loves this page!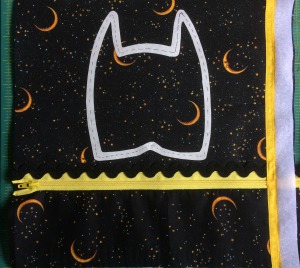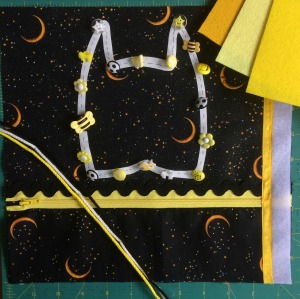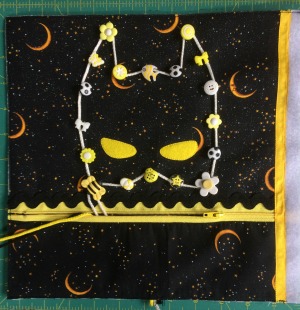 There was quite a bit of discussion over what to put on the back page. Originally it was going to be the Batman Mask but I could see that the buttons may have got damaged too easily so this photo pocket page was the substitute.
I have used acetate for the cover of the pocket & added a side zip for access. The CET are my granddaughters initials. Felt building silhouette & bat were added for interest.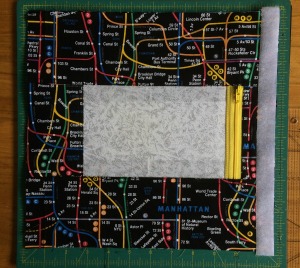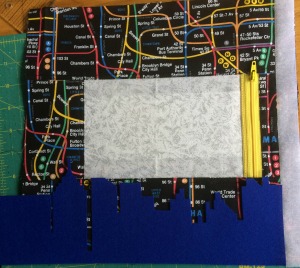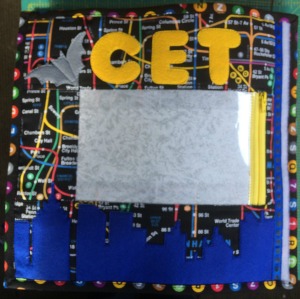 My 3 main and favourite methods, so far, of fastening/keeping the wee felt toys on the page have been velcro, pockets and large domes. In this baby busy book I will be experimenting with velcro fabric as a page backing on several of the pages. This will enable me to create pages where placement of the wee felt toys is more a macro function which suits babies hands/skills better.

My Amazon ads are my affiliate links. Thank you.
Sign up for my newsletter below!