Quilt Stores Directory


Are you planning your next trip and want to visit a few quilt shops while your away? Check out my growing directory below. 
The shop listings are organised by country within regions of the world. Where possible I have added an image beside each shops listing. I really wanted an inside photo of the types of fabric they sell so if you have a fabulous photo that you'd like me to add please contact me via my 'Contact Me' at the bottom of this page & attach your photos - thank you!
This list is a work in progress (begun September 2017 & hopefully completed by mid 2018) and I'd love your input. If you own a quilt shop or as a quilter have a favourite shop that I haven't listed yet then please let me and every visitor to my site know by contacting me via the 'Contact Me' at the bottom of the page.

Thank you!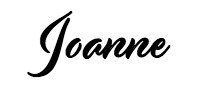 Australia/Oceania
Australia 101
New Zealand 36
Europe
Austria  16

Belgium 33
Denmark 45
France 78
Germany 177
Ireland 15
Italy 18 - 3 quilt shops & 15 fabric shops
Netherlands 105

Norway 33
Portugal 8
Spain 51

Sweden 20

Switzerland 39

United Kingdom 167
North America
Canada
Mexico
United States
Do you have a favourite quilt shop and want to tell everyone about it - great! This is a directory to help everyone find what they are looking for, so please share your knowledge below. 
When contacting me regarding a shop you love... with a shops new address... or letting me know a shop is no longer in business... please include the following details:
Country of the shop
Shops name
Shops address - if known
Updated information regarding the shop
Thank you in advance...
Quilt shops provide more than fabric, patterns & notions they are also a great source of knowledge and inspiration to help you through your current/next project so ask the staff for advice while you're there.
To avoid disappointment:
 …phone them first and check that they will be open on the days you'll be there and what their hours are. 
There is nothing worse than turning up to a quilt store only to find they are closed! Hours can change due to seasons, local events & holidays. I've done this while visiting New York (I'm from New Zealand!) and was so disappointed due to a public holiday!
Sometimes it is just not possible to visit a quilt shop or when you do they don't have what you need so I have included a directory of online quilt stores as well. 
This directory is in development so please if you have a favourite quilt shop that I have not listed then fill out the form above so I can add them to my list. Similarly if a quilt shop is no longer trading then let me know above - I and my readers greatly appreciate it!
Sign up for my newsletter below!