Nine Patch Blocks
Free Patterns
Nine patch blocks are made out of 9 squares, each the same size. The blocks are arranged like a checker board with three rows across and three rows down. It is one of the most common blocks that quilter's use.

As you can see from the blocks above the 9-patch while easy is also very versatile. Once you have created your nine individual squares lay them out in the desired design. You then sew them together into rows first, then sew the rows together, it's that easy.
You often see quilters have made stunning quilts by repeating two or three different blocks to create a quilt.
Another way to make a quilt using 9 patch blocks is to make a sampler quilt. This is a quilt made out of many different blocks. These quilts are great for new quilters to make, as you learn a wide range of basic quilting techniques.
Tip
To help your nine patch blocks sew together with the least stress:
* Press each block flat
* Check all blocks are all the same size. If too big then give them a careful trim. If too small then using a steam iron you can gently stretch the block - remember to let the block cool before moving it.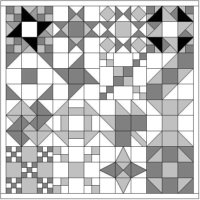 Above is an example of a sampler quilt using the following blocks:
Top row: Key Lime Pie, Variable Star, Ornate Star, Strwberry Smoothie
Second Row: Snowball, Friendship Star, Le Moyne frayed Chain, Road To California
Third Row: Card trick, Double Monkey Wrench, Maple Leaf, Spool
Bottom Row: Double Nine Patch, Thrifty, Arkansas Snowflake, Shoo Fly

I have combined a couple of the above blocks to show you what they look like together. There are no patterns or instructions for these quilts as they serve as inspiration only.
You will notice that some of the blocks have had their direction changed. Have fun making your own quilts!
I have designed these blocks and quilts using Electric Quilt 7 (EQ7), a quilting program that I highly recommend.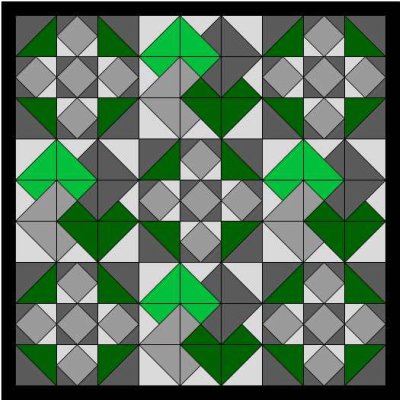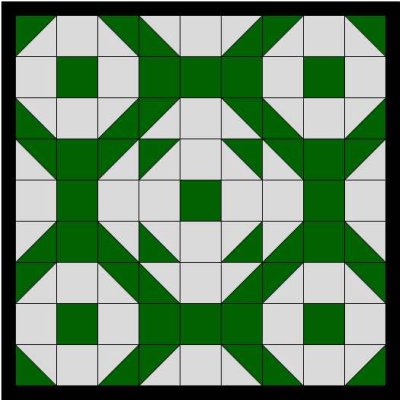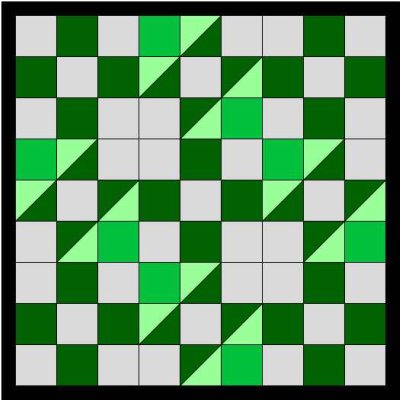 Sign up for my newsletter below!