Felt Easter Bunny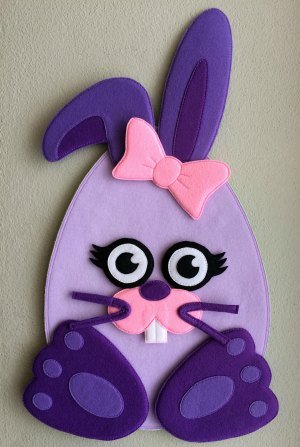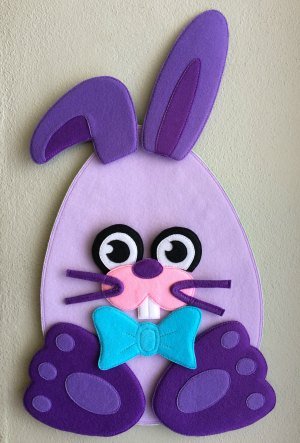 This cute felt Easter bunny is created by making a range of felt accessories to place on the egg using velcro tape sewn onto the back of each piece.
Ears
Feet
Tail
Eyes
Mouth/Nose
Bow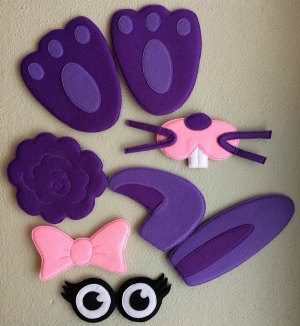 Pattern Now Available!!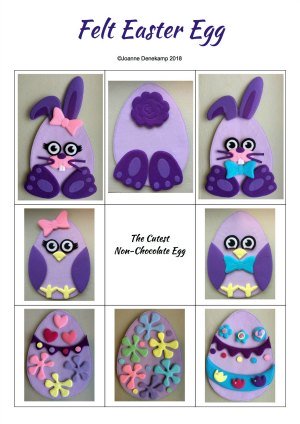 THIS IS A PDF DIGITAL DOWNLOADABLE E-PATTERN.
No physical pattern will be shipped or mailed.

Supplies


To make these  bunny accessories you will need:
Felt
Double sided fusible webbing
Firm interfacing
Velcro tape -hook side
Freezer paper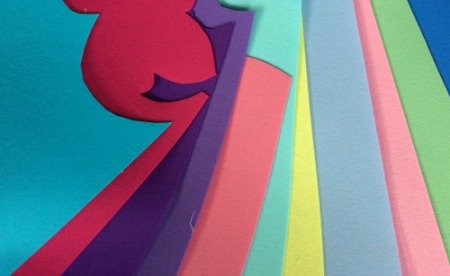 Instructions


Click on the image to go to the video showing how it is made
All of the accessories are made the same way. Here is a brief outline of the steps to make them.
Step 1:

 Trace pattern pieces onto freezer paper
Rough cut out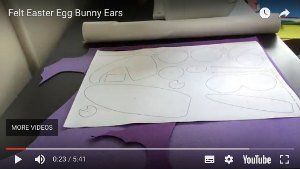 Using freezer paper gives you the most accurate shaped felt piece. Alternatively you can tape your pattern piece onto the felt with scotch tape. The benefit here is that your pattern pieces become stronger with each use.

Step 2:

 Iron freezer pattern piece onto felt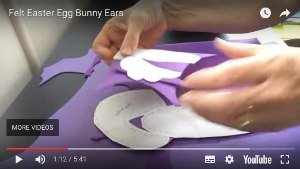 You only need to use a warm iron setting for this step. If you prefer to use a hot iron then use a pressing cloth
Step 3:
Cut out 
When cutting felt it is best to use sharp scissors that can cut right to the tip
Step 4:
Iron freezer pattern piece onto firm interfacing

Using firm interfacing gives these pieces extra strength & durability
I use the one that is used in bag making
Step 5:
Cut out 2mm smaller than the pattern
Using fusible webbing secure felt to firm interfacing with a hot iron, using a pressing cloth

The firm interfacing is cut smaller than the felt so that it doesn't show around the edges of the completed felt shape
Double sided fusible webbing not only adheres everything together it also increases the strength of the finished felt piece

Step 6:
Add velcro to backing felt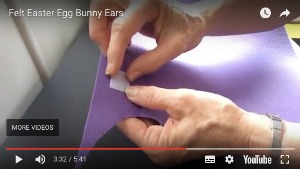 To check your velcro position on the backing piece of felt hold it up to a window
When stitching your velcro on use a matching thread to the velcro colour
Step 7:
 Use fusible webbing to secure the front felt piece with firm interfacing onto the backing felt
Iron to secure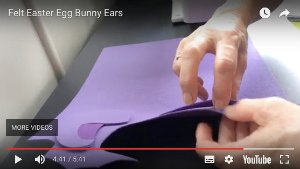 Remember to check that your velcro piece placement is central
Use a hot iron & a pressing cloth here
Step 8:
Stitch all layers together around the edge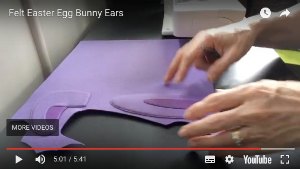 Use a slightly longer stitch than normal and sew close to the outer edge (1-2mm)
You should only be sewing through 2 layers of felt
Step 9:
Trim away excess felt backing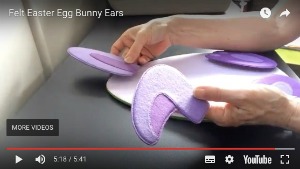 Again use sharp scissors here and take care to not hold your scissors on an angle or you may find that you have cut through your stitching line on the back.
Step 10:
If required stitch embellishment lines
Some of the pieces have extra lines stitched onto them eg the crease lines on the bow
When doing these you may need to increase the size of your sewing machine needle (100/16 or a Jeans needle) especially if you need to sew through the velcro
Below are a selection of videos showing how each of the accessories are made:

Bunny Feet



Bunny Tail



Bunny Ears



Bunny Mouth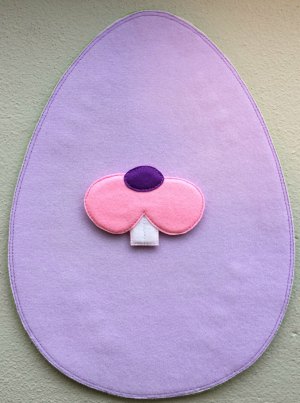 Bunny Whiskers

Bunny Eyes - with lashes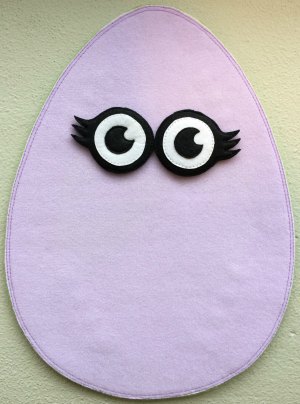 Bunny Bow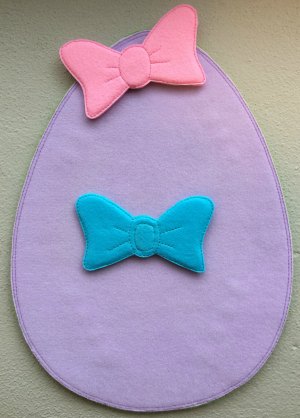 Visit my chicken page to view the video making this bow and the other set of eyes.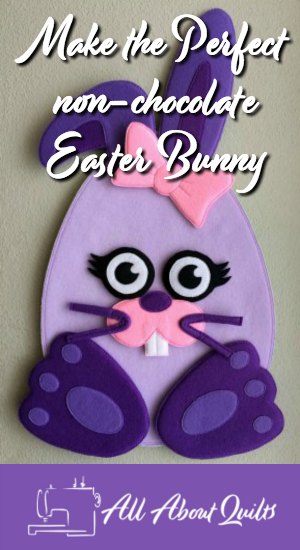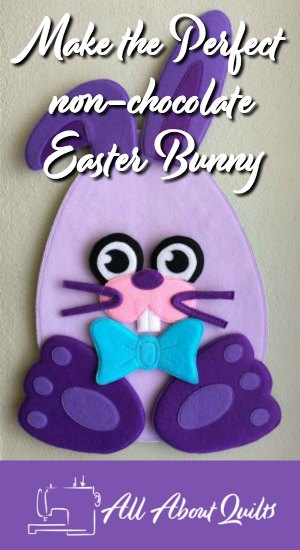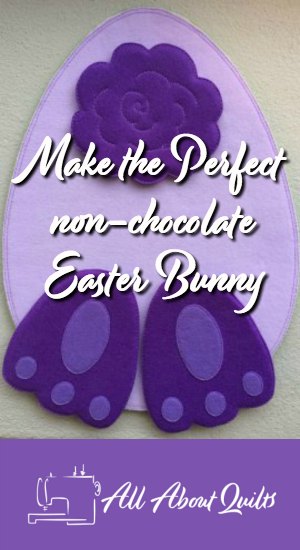 Sign up for my newsletter below!