Joannes Designs Week7
On The Move 42" x 70"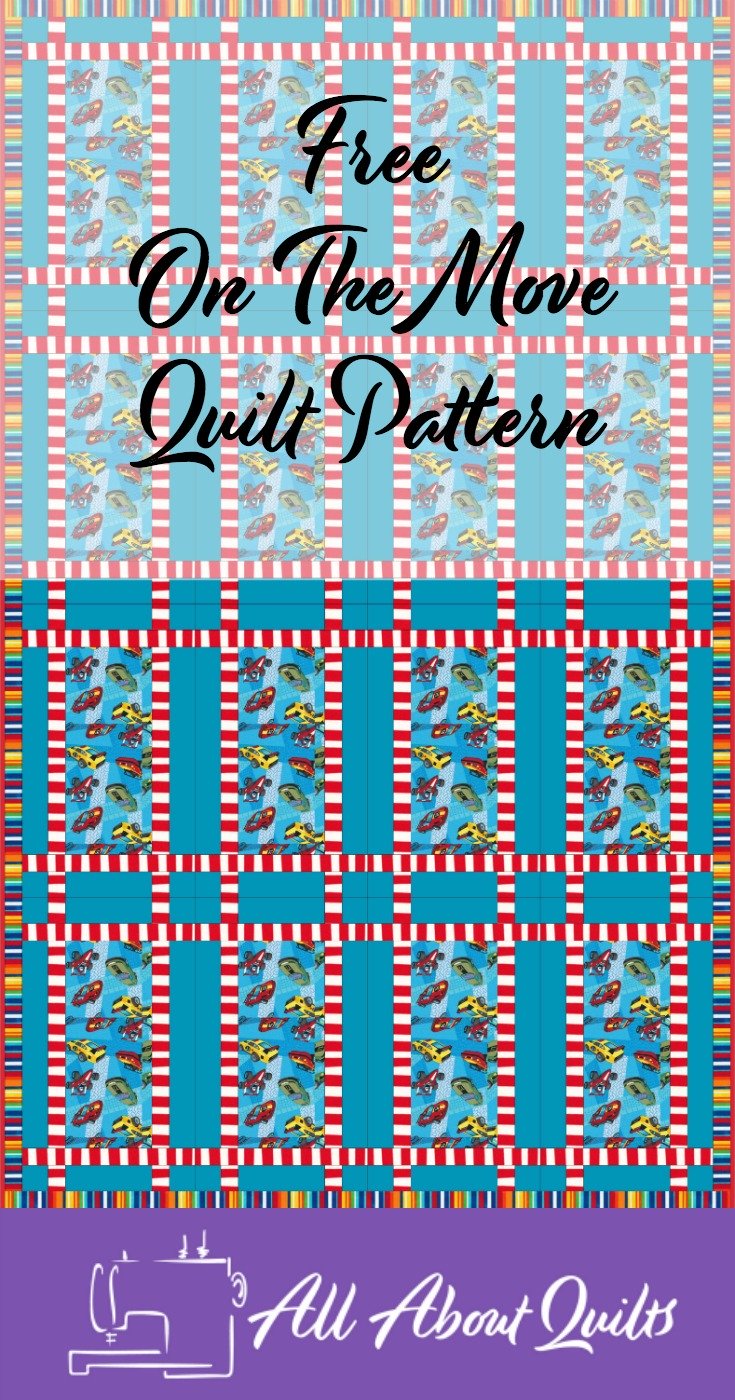 Joannes Designs Week7 'On The Move' quilt was a design I created for those stunning children's prints that are themed ( cars, fairies, farm animals, hot air balloons, TV characters, teddy bears etc).
There are so many fabulous children's themed prints in shops and combining your favourite fabric with this quilt pattern will allow them to shine.
The center fabric piece within each block is 5" x 12" giving enough height and width to display your fabric. I have noticed that suppliers often bring out a range of complimentary prints to go with them so finding a couple of fabrics to compliment them should not be too difficult. This quilt is made from one block that is repeated 16 times. Each block measures 10" x 17" and uses only three coordinating fabrics.

I have added a block rotary cutting guide under the pattern as a reference for how to cut your fabric to make the block. Also included is a yardage guide to create this quilt top. I am trying to keep the pattern instructions as simple as possible and on one sheet of paper. With that in mind you need to remember to follow the piecing diagram I have included to help you construct each block.

To download the pattern or block rotary cutting guide or fabric yardage guide click on the relevant image below.
My advice when making this quilt:
1. Sew together the sixteen blocks first. Remeasure each block & trim where necessary.

2. Lay these blocks out on a flat surface or design wall. This is especially necessary if you have used a central print that has a one way design.
3. Sew blocks together in rows as shown in pattern.
4. To help the blocks sit flat it is best to either press your seams open or to press them in alternating directions.
5. Sew rows together.
6. Sew border on. Sides first then top & bottom.
I hope you enjoyed Joannes Designs Week7. Just 45 patterns to go!
---
Sign up for my newsletter below!