Joannes Designs Week52


Flight Quilt 44" x 56"

Joannes Designs Week52 'Flight Quilt' is a quilt designed in rows and inspired by a quilt I found on pinterest called 'Simple'. Unfortunately I didn't pin it onto one of my quilting boards so I can't give credit to the appropriate person.

When I tried reproducing the quilt in EQ7 I found I saw completely different patterns depending on the colours I used and whether I reversed the colour values. 

You can choose to make this quilt in multi colours as shown here or use only 2 colours eg turquoise & white.

This quilt 'Flight' looks like birds on their migration flight. When I reversed the colors the quilt then looked like city buildings. Next I used yellow as my color and the quilt then became City at Night. Have fun choosing your colors because you will be creating a very different quilt.

Scroll down the page to see these variations.

The quilt is made using 9 different shades of the same color and a plain (solid) fabric. There are three different blocks within this quilt, all finishing at 6" x 6" and they are all very simple to make. Below I have added a rotary cutting guide for each block.

To download the pattern or block rotary cutting guides click on the images below.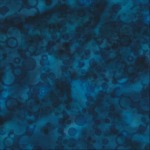 Below I have shown a couple of variations that I came up with using this design. I hope you enjoy them.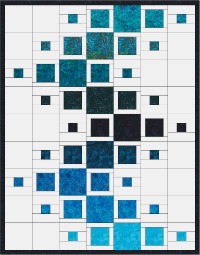 My advice when making this quilt:

This quilt is very simple and contemporary in its design which is a delight. Think carefully about your color choices as this will radically alter the finished quilt. With this in mind you can use this pattern for any age group.

I have enjoyed doing this pinterest challenge over the last year and I feel more comfortable using EQ7. Now I'm ready to begin another quilt journey. I've recently started making the blocks for my 'Dear Jane' quilt so I will begin adding those to this site!!


I hope you enjoyed Joannes Designs Week52. No more patterns to go!

---
My Amazon ads are my affiliate links. Thank you.
Sign up for my newsletter below!