Joannes Designs Week5
Oriental Quilt 86" x 86"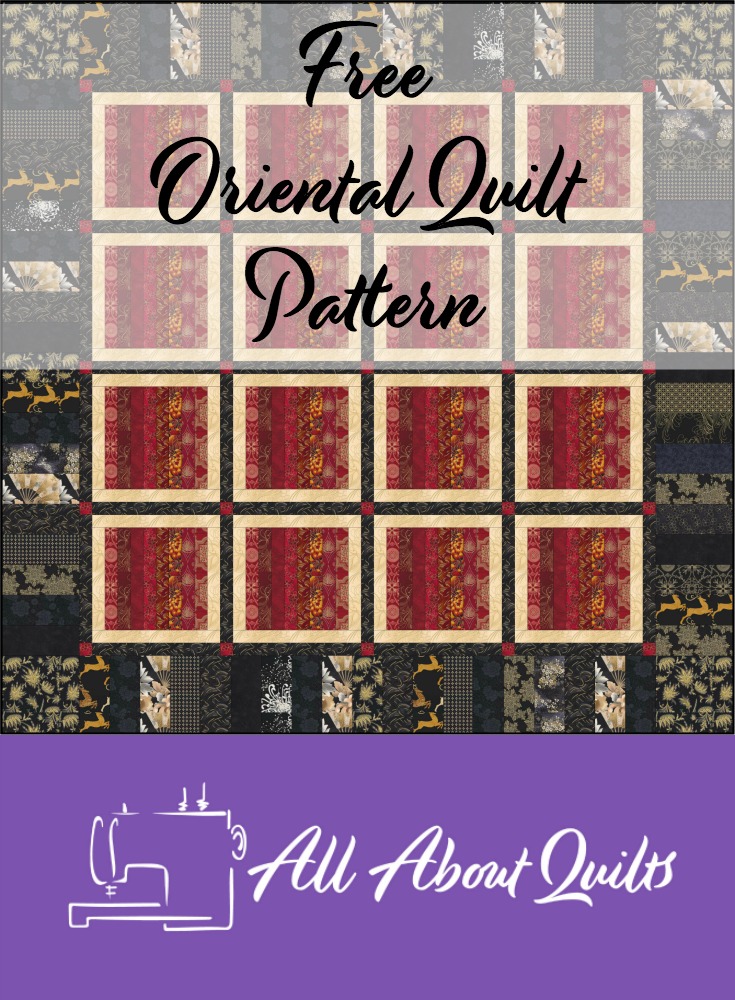 Joannes Designs Week5 'Oriental Quilt' was a design I created as an easy strip quilt that show cases those fabulous Asian prints.
I have used predominantly fabrics designed by Hoffman Fabrics and Robert Kaufman Fabrics.
This quilt is made from sixteen 15" x 15" blocks. The border carries this theme as well but the strips are wider and in a contrasting colour.
In this quilt I have used only a limited range of colours but within each of the two major colours there is quite a range of fabrics. As both of these fabrics are quite dark a light beige was added to lift the quilt.
A fabric guide has been added below for the block within the quilt. You will see a visual guide for the width and length needed for each strip within the block. It also shows how the border is sewn on, sides first and then the top & bottom.
To download the pattern or block fabric guide click on the relevant image below.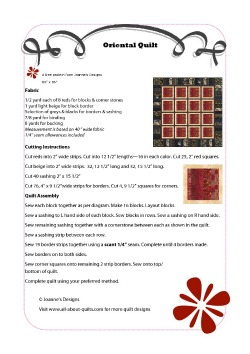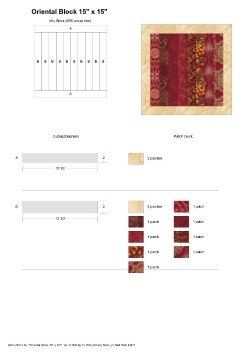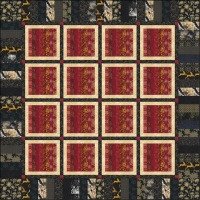 My advice when making this quilt:
1. Choose a limited colour range. I have chosen red, black and a little beige.

2. Sew together the sixteen blocks first.
3. Lay these blocks out on a flat surface or design wall.
4. Add the sashing, corner stones and border strips in place.
5. Sew blocks together in rows first.
6. Sew sashing & cornerstones together in rows.
7. Sew the rows together.
8. Sew border strips together, sewing the corner squares on to each end of two of the borders. The key to deciding which borders these corner squares are to be sewn on to is looking at the blocks and seeing how they were constructed. In this quilt the longer borders are sewn onto the top and bottom of the quilt and this is the same for the borders - so - the border squares are attached to the top and bottom borders. Hope that makes sense!
I hope you enjoyed Joannes Designs Week5. Just 47 patterns to go!
---
Sign up for my newsletter below!