Joannes Designs Week48


Houndstooth Quilt 62" x 62"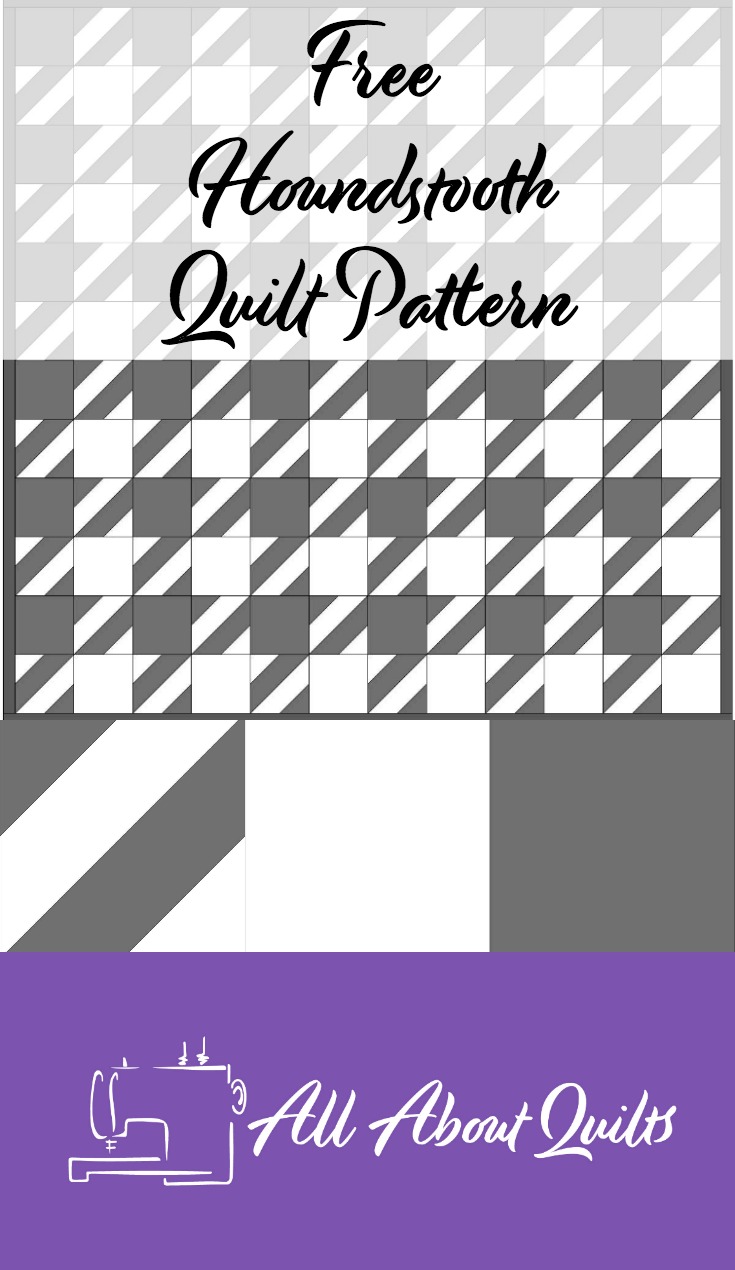 Joannes Designs Week48 'Houndstooth Quilt' a very simple quilt designed after the popular fabric of the 1980's. I remember buying my first houndstooth jacket for work and was so in love with the simple yet sophisticated design of the fabric.  When I broke the design down it comprised of only 2 blocks and careful use of colour within these blocks.
When made into a quilt it has a very contemporary feel that would look great in any teenagers room or draped across a lounge suite in winter for extra warmth on those cold winter nights watching a movie!
My last couple of quilts I have designed have been for babies to use in their car seats and this quilt can be easily adapted for this. 


Below I have shown the two blocks used to make this quilt. Their finished size is 5" square.

I have given two alternatives to making the diagonal strip block. The first is a rotary cutting guide and the second is a foundation piecing pattern. I know many people don't like FPP but now that I'm well into making my Dear Jane quilt I have come to value the accuracy that this method brings. For those that have tried FPP and hated removing all the paper at the end then try this method by Twiddletails Store.
To download the pattern, fabric yardage guide, foundation pattern or block rotary cutting guide click on the images below.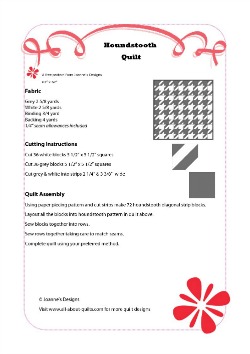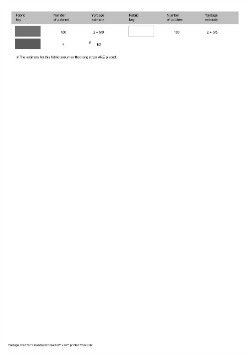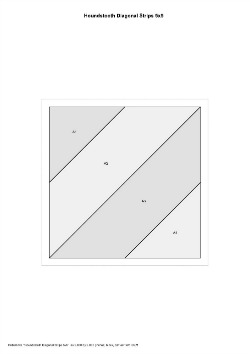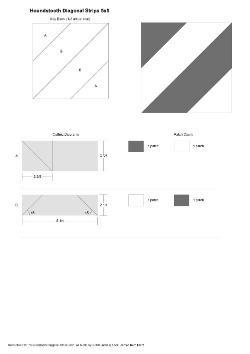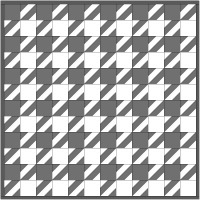 My advice when making this quilt:

1. For quick cutting of the 5 1/2" squares cut some of your fabric into 5 1/2" wide strips and then cut these strips into 5 1/2" squares.

2. Whether you choose to use the foundation paper pieceing pattern or the rotary cutting guide to make your diagonal strip blocks you can also speed up the making of these by cutting your fabric into appropriate width strips. I suggest you make up one block first in your preferred method before cutting your fabric into strips.

3. Color placement and positioning on the diagonal strip blocks are crucial for the houndstooth effect. After laying out your blocks on a flat surface, stand back and check carefully that your placement matches the quilt.

I hope you enjoyed Joannes Designs Week48. Just 4 patterns to go!

---
My Amazon ads are my affiliate links. Thank you.
Sign up for my newsletter below!