Joannes Designs Week4
Blast Off 50" x 50"
Joannes Designs Week4 'Blast Off' was a design I created as a great baby quilt for boys or girls. The foundation of this quilt is based on a 12" x 12" block. You may choose to use all the 7 different blocks within this quilt as follows:
In this quilt there are 8 different fabrics:
5 blues for block backgrounds
1 blue for the border
1 yellow for appliqué moon & stars
1 very dark grey/black for the rockets.
You can make the rocket and star appliqués from 3/16 of a yard each.
You will need to add 3/4 yard for binding and 2 1/2 yards for backing.
I have also added my 2 favourite supplies I find help me get great results making appliqué blocks and also squaring up my blocks before sewing them all together into a quilt. 
Block Name
H x W

Number


Cut Size

Finished Size

Moon Block

1

6 1/2" x 12 1/2"

6" x 12"

Large Star Block

3

6 1/2" x 12 1/2"

6" x 12"

Small Star Block

2

3 1/2" x 12 1/2"

3" x 12"

Two Star Block

3

6 1/2" x 12 1/2"

6" x 12"

Rocket Block

3

6 1/2" x 12 1/2"

6" x 12"

Four Patch Block

10

40 - 6 1/2" x 6 1/2"

12" x 12"

Side Block

2

3 1/2" x 12 1/2"

3" x 12"
To download the pattern and appliqué templates click on the relevant image below.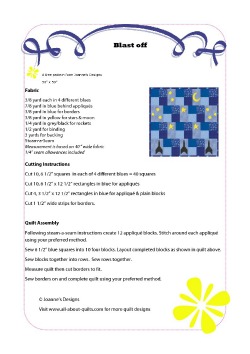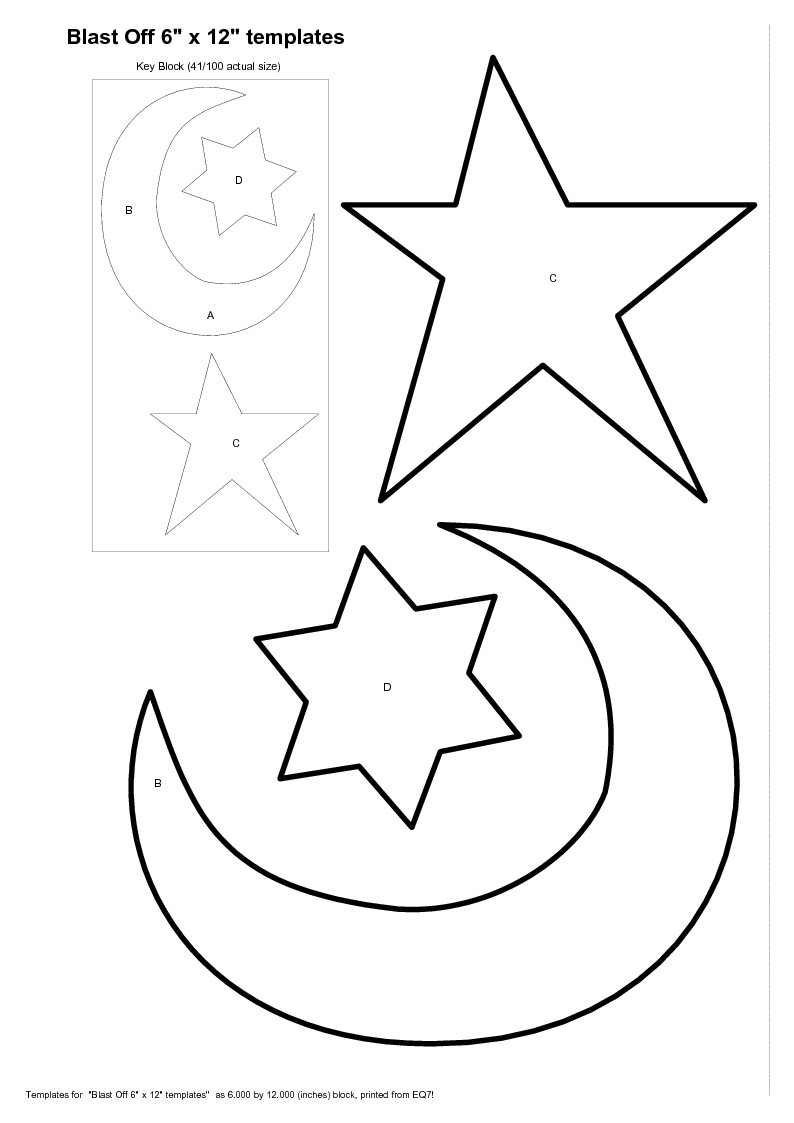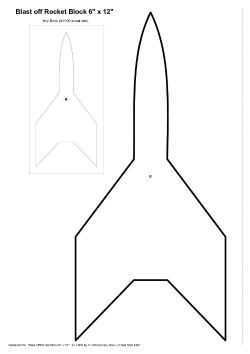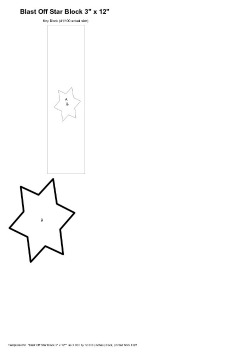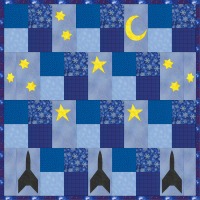 My advice when making this quilt:


1. Cut out the blue backing blocks first.

2. Sew together the four patch blocks. Trim. I use my rotating cutting mat to trim all my blocks as I find it quicker & more accurate. Below I have added one from Amazon. Mine is a 12" but I couldn't find that size from the brand I use. I've bought other brands of cutting mats but found they don't wear as well as Olfa's so I haven't listed them here.
3. Prepare the appliqués according to steam-a-seam (or similar) instructions. 

4. Arrange blocks in desired format.
5. Sew blocks together in rows first then sew the rows together.
5. Remember to measure your quilt top in 3 places to get an average measurement before cutting your borders. My advice is to always cut your borders to match the actual quilt, rather than follow the pattern measurements.
I hope you enjoyed Joannes Designs Week4. Just 48 patterns to go!
---
Sign up for my newsletter below!