Joannes Designs Week39


Sweet Baby Block Quilt 54" x 64"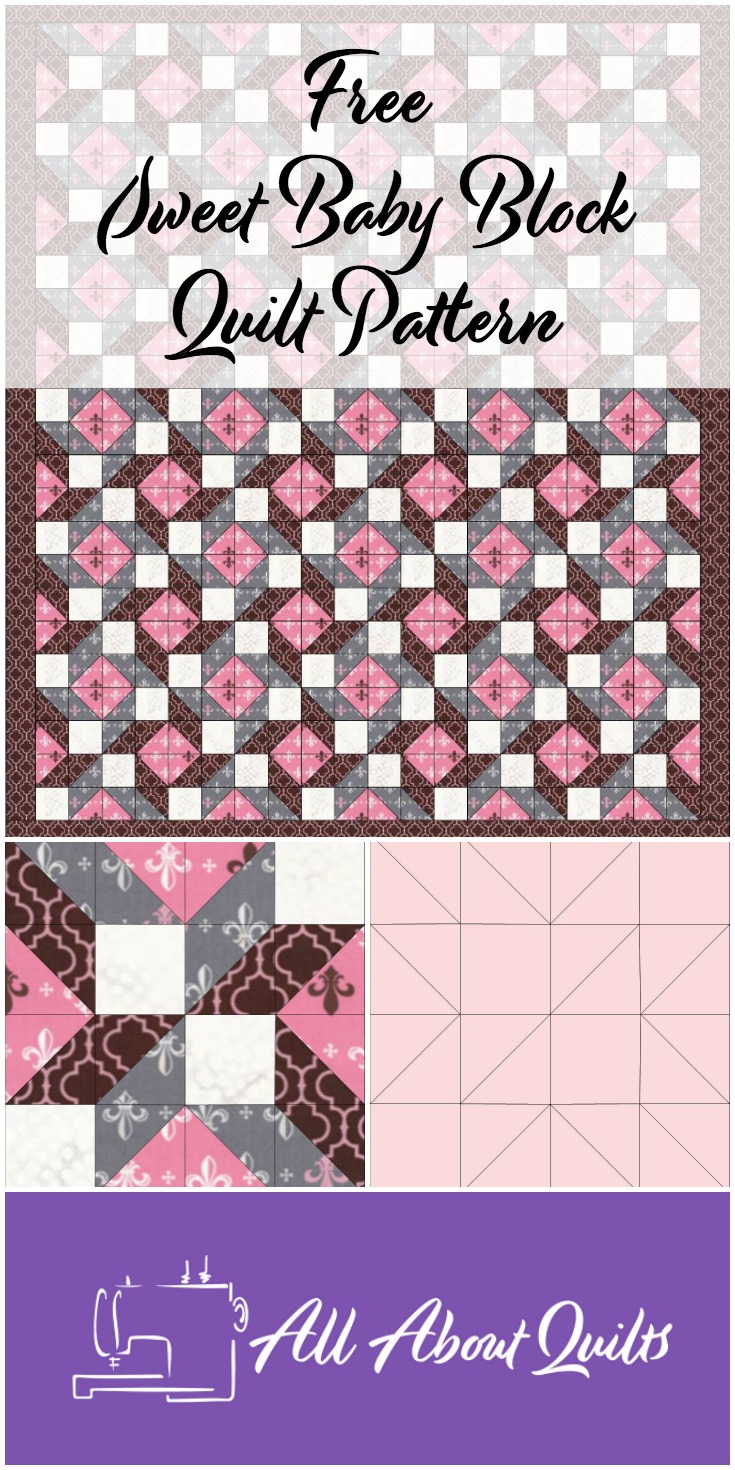 Joannes Designs Week39 'Sweet Baby Blocks' a cute baby quilt design using four different fabrics and HSTs (half square triangles). This is a very simple quilt to make and can easily be made by the beginner quilter. Each block is made using 24 HSTs (half square triangles) and 4 squares.

Due to the placement of each fabric piece within the block it gives the appearance of movement and/or 3D. I am continually amazed at how versatile the HST is in quilting!
The inspiration for this quilt came from a stunning pillow made by Ann of 'A Girl in Paradise' that had been posted on Pinterest. Ann offers a fabulous tutorial for this block. She constructs her block using a different method from me.

I constructed this quilt using 30 blocks each measuring 10" x 10" finished.  The border is made from strips cut 2 1/2" wide.

To download the pattern, fabric yardage guide or rotary cutting guide click on the images below.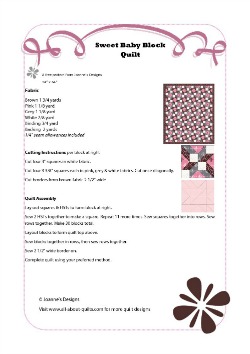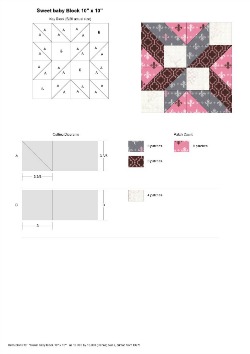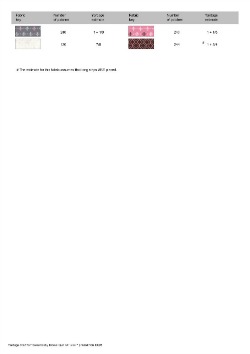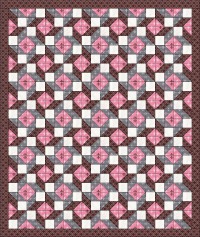 My advice when making this quilt:

This is a very simple block to make. I have found it easiest to cut my fabric into strips first.

1. Cut white fabric into 3" wide strips. Cut strips into 3" squares. 120 white squares in total!

2. Cut remaining 3 fabrics into 3 3/8" strips. Cut each strip into 3 3/8" squares. Cut each square diagonally once. You will need a total of 240 triangles in each of the three fabrics!

You now have all the pieces cut and ready to make into blocks.
3. Assemble one block first and check your fabric placement before sewing. It is easier to check twice and sew once!
4. Sew two triangles together to form a square - repeat for the remainder of the block.
5. Sew the squares together into rows.
6. Sew rows together to form block.

7. Sew the blocks together taking care to match up the seams.

I hope you enjoyed Joannes Designs Week39. Just 13 patterns to go!

---
My Amazon ads are my affiliate links. Thank you.
Sign up for my newsletter below!