Joannes Designs Week38


Hugs and Kisses 66" x 80"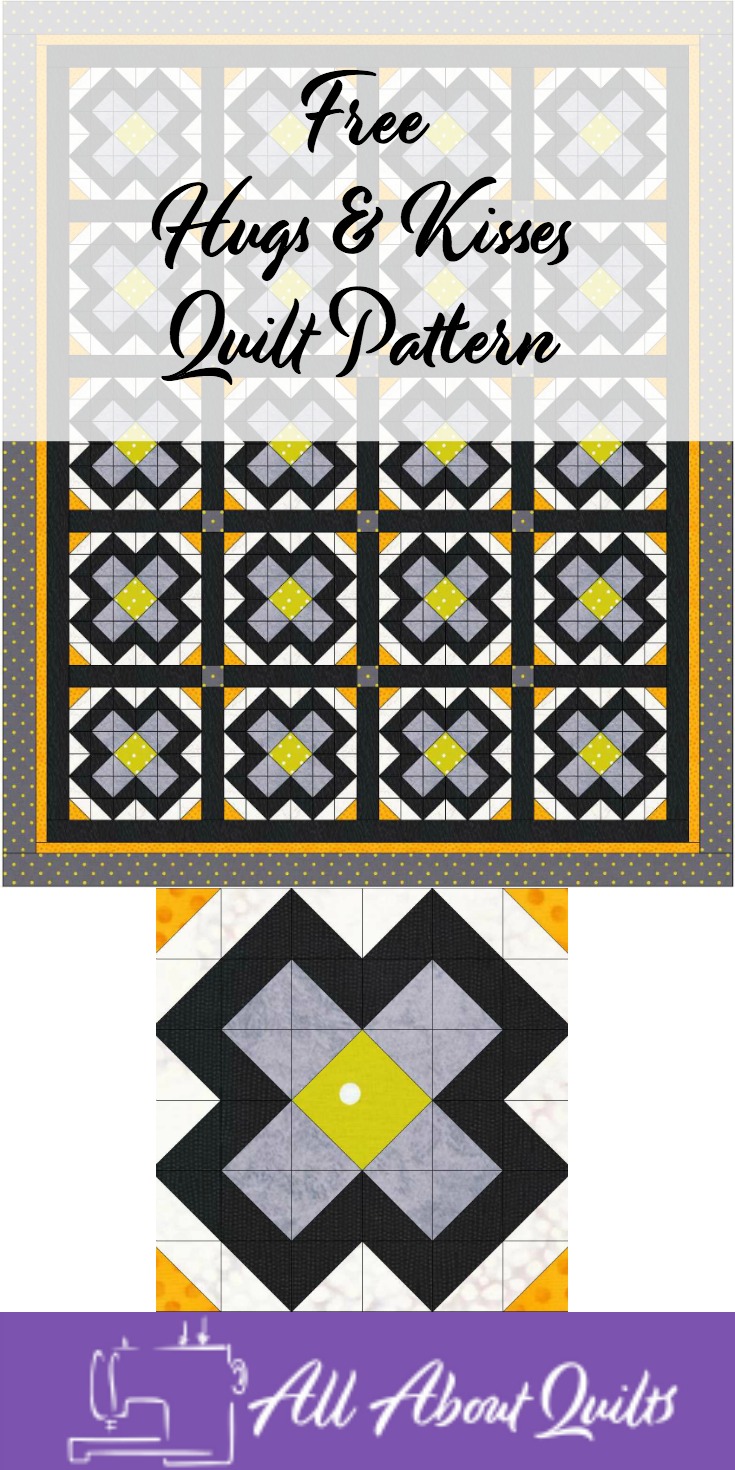 Joannes Designs Week38 'Hugs and Kisses' a sophisticated quilt design using accents of orange & green against black,  white and grey fabrics. This is a very simple quilt to make and can easily be made by the beginner quilter.
Each block is made using 68 HSTs (half square triangles) and one central square on point. I am continually amazed at how versatile the HST is in quilting!
I constructed this quilt using 20 blocks each measuring 12" x 12" finished and placing 2" wide finished sashing vertically and horizontally. 
When first designing this quilt I started with a baby quilt in pinks and greens as shown below, hence the name. You will notice that there is no sashing or cornerstones in this version.
The sashing is made from 31 black strips each cut 2 1/2" x 12 1/2". Between each sashing I have placed cornerstones cut 2 1/2" x 2 1/2".

The 3 borders I have used are all different in width:

Inner - cut 2 1/2" wide
Middle - cut 1 1/2" wide
Outer - cut 3 1/2" wide


To download the pattern, fabric yardage guide or block rotary cutting guide click on the images below.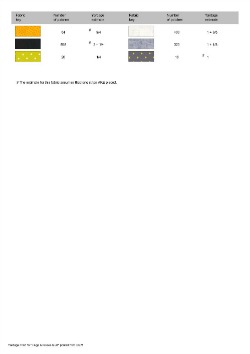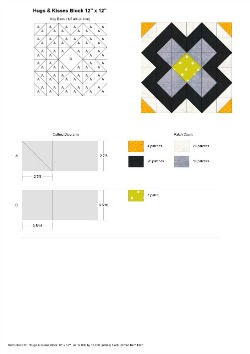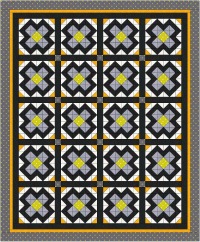 My advice when making this quilt:

1. Make up one block initially and make any colour or placement changes at this point.

2. Cut out the central squares. This is easiest done by cutting fabric into a 3 5/16" strip and then cutting the strip into 3 5/16" squares.

3. Cut all remaining block fabrics into 2 7/8" strips (remember the black and orange fabric are also needed for the border in different widths so only cut enough fabric into strips for your blocks). With this done it is easy to cut the strips into 2 7/8" squares. Next cut each square on the diagonal once. Now have fun assembling each block!

4. If you are new to quilting then remember to layout all your completed blocks with the sashing and cornerstones in their correct place. Use a flat surface to do this. If you don't have a design wall then table top or floor is best. To sew all these elements together you begin either at the top or bottom of the quilt and work row by row. Below I have done the first 2 rows for you:

row 1: block, sashing, block, sashing, block, sashing, block
row 2: sashing, cornerstone, sashing, cornerstone, sashing, cornerstone, sashing

5. Once you have completed all 9 rows this way then lay out your rows on a flat surface. This may seem unnecessary but you will be amazed at how easy it is to join two wrong rows together! Now you can sew the rows together taking care to match up the seams.

I hope you enjoyed Joannes Designs Week38. Just 14 patterns to go!

---
My Amazon ads are my affiliate links. Thank you.
Sign up for my newsletter below!