Joannes Designs Week37


Around & Around 54" x 60"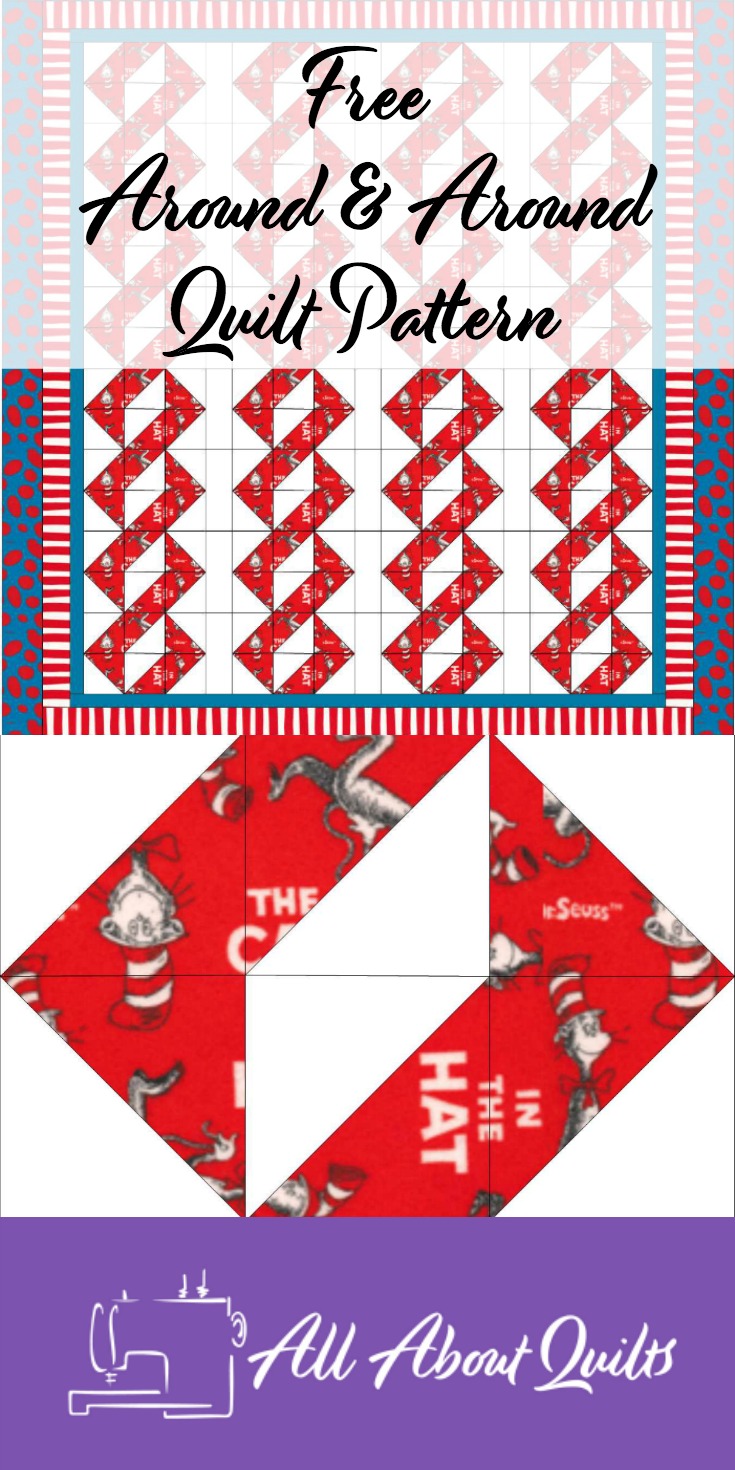 Joannes Designs Week37 'Around & Around' a fun baby quilt design using Dr Seuss fabric in red, white and blue. This is a very simple quilt to make and can easily be made by the beginning quilter. Each block is made using 12 half square triangles, 6 from each of two contrasting fabrics. I constructed this quilt using 32 blocks each measuring 9" x 6" finished and placing a sashing vertically only.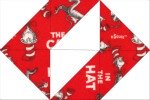 This makes the 'Cat In The Hat' look like he's climbing a wall or column. It almost gives it a 3-D effect. This quilt design would look great in floral as well as it could create the effect of a creeper climbing a frame!
When choosing your fabric try to keep the values (dark and light)quite different for the 2 fabrics used in the centre. I tried several different fabric values and the design became lost when they were too close in value.


  The sashing is made from 24 pieces each cut 2 1/2" x 6 1/2".

  The 3 borders I have used are graduated in width:

  Inner - cut 1 1/2" wide
  Middle - cut 2 1/2" wide
  Outer - cut 3 1/2" wide


  To download the pattern or fabric yardage guide click on the images below.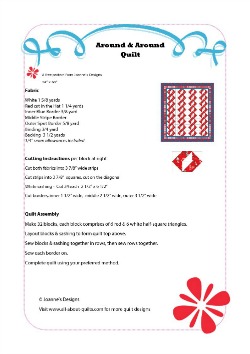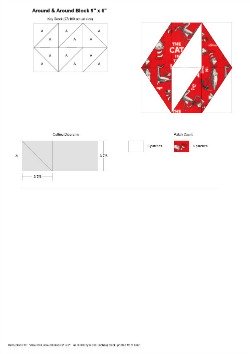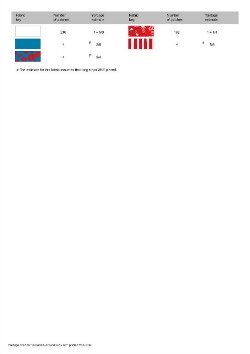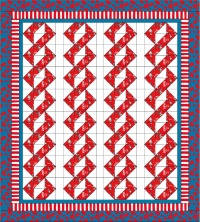 My advice when making this quilt:

If strip piecing is your preferred cutting & piecing method then this quilt works beautifully.

1. Cut the 2 central fabrics into 3 7/8" wide strips.

2. Next cut each strip into 3 7/8" sections. This will give you 3 7/8" squares.

3. Cut each square on the diagonal.

4. Using 6 HSTs (half square triangles) in each color lay them out on a flat surface to form the block.

5. Sew 2 HSTs together to form a square. Repeat with remaining HSTs.

6. Sew squares together in rows then sew rows together.

7. Repeat for remaining 31 blocks.

8. Lay out completed blocks and sashing on a flat surface or design wall. Sew pieces together in rows first then sew the rows together taking care to match the seams.

I hope you enjoyed Joannes Designs Week37. Just 15 patterns to go!

---
My Amazon ads are my affiliate links. Thank you.
Sign up for my newsletter below!