Joannes Designs Week33


Liquorice Allsorts Quilt 69" x 80"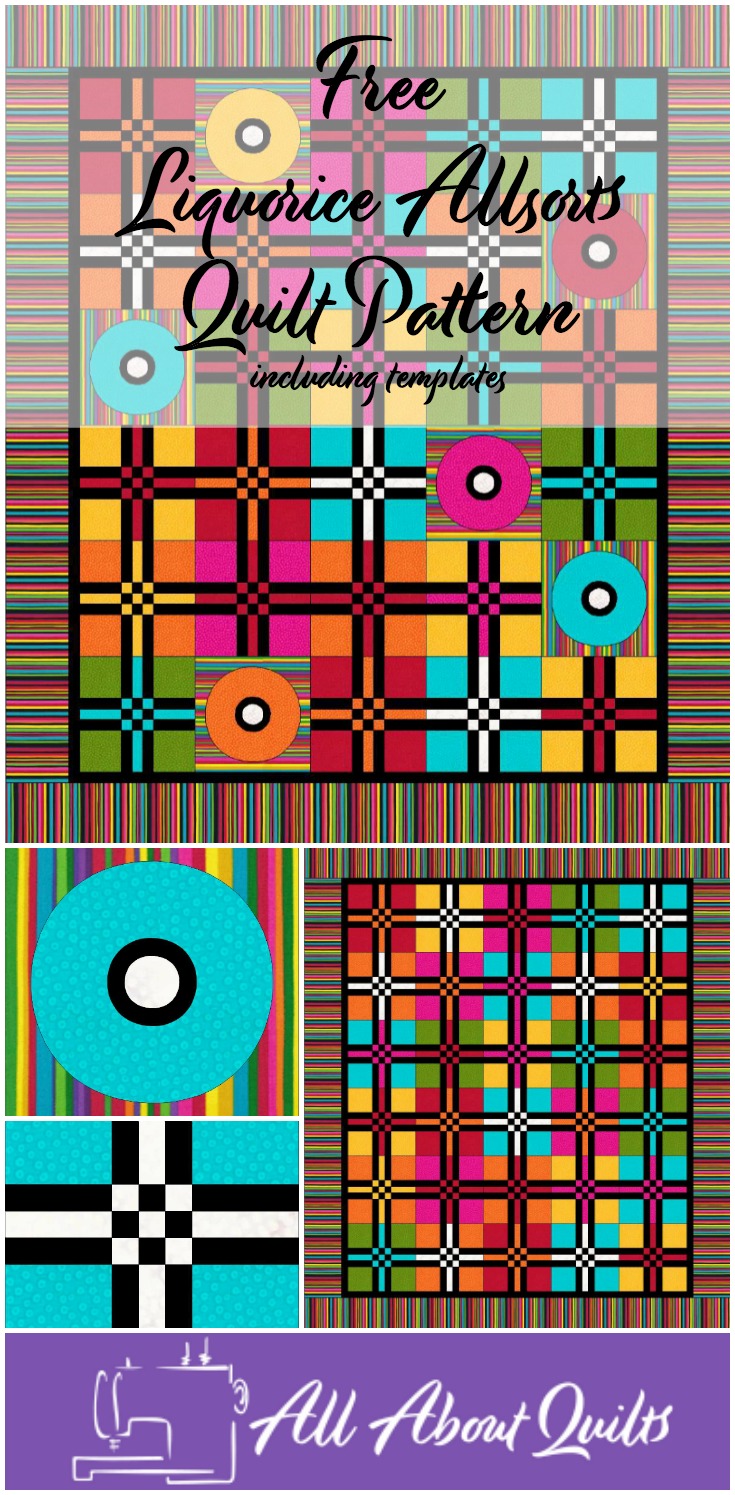 Joannes Designs Week33 'Liquorice Allsorts Quilt' a design I created using black and bright colours similar to the ones seen in the liquorice allsorts lollies. I loved these lollies as a child and I'm sure the bright colours had a lot to do with that. I'm also a liquorice fan!
Recently my quilting group made the blocks for a different Liquorice Allsorts quilt design in 'Liquorice Lollies' and they looked fantastic.
My quilt is made up from 30 blocks. You'll notice that I have added a second variation to this quilt - one with the lollies & one without.
The blocks with the lollies in them are made using raw edge applique. If you prefer turned applique then remember to add seam allowance for this as my templates come with no seam allowance added.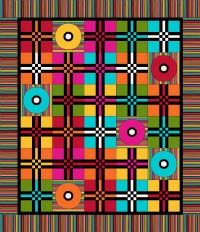 It is easy to enlarge or reduce the size of this quilt as you only need to add or subtract the number of blocks you make.

I have added two different width borders to this quilt. The first is cut at 1 1/2" wide and the second at 6 1/2" wide.

To download the pattern, rotary cutting guide or templates click on the images below.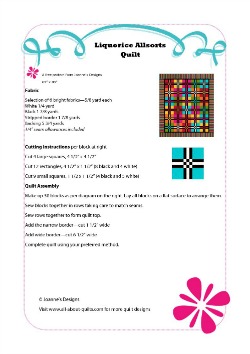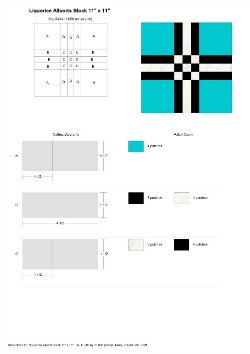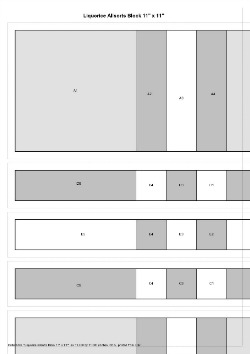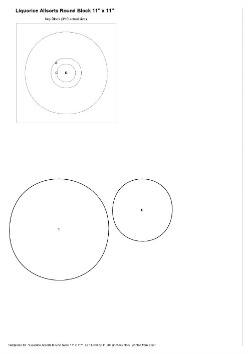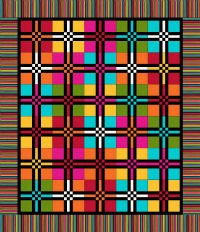 My advice when making this quilt:
Have fun with this quilt! This quilt lends itself to the bright fabrics that are replicated in the liquorice allsorts lollies. If bright is not you then use more pastel colors, it will still look stunning. 

The applique circles are added in layers beginning with the large colored circle onto the base block. Next add the black circle, the last add the white circle. I wouldn't fuss too much about placement of the circles as lollies are never symmetrical!

For instructions on adding a raw edge appliqué here is what I use & do:


1. Trace around the appliqué template onto steam-a-seam - shown above. You will do this for each circle in each block. Rough cut each out - not on the lines but about a 1/4" or so away.

2. Peel off & discard the paper backing that doesn't have the pattern drawn on it. Then place the template on the wrong side of fabric. Press.

3. Cut out carefully along lines.

4. Peel off the second paper and discard. Position the appliqué right side facing spacing it evenly along the borders. Press.

5. Machine stitch around the appliqué using your preferred stitch. I use a blind stitch in matching thread.

Complete quilt as per pattern.

I hope you enjoyed Joannes Designs Week33. Just 19 patterns to go!

---
My Amazon ads are my affiliate links. Thank you.
Sign up for my newsletter below!