Joannes Designs Week32


Summer Plums Quilt 66" x 66"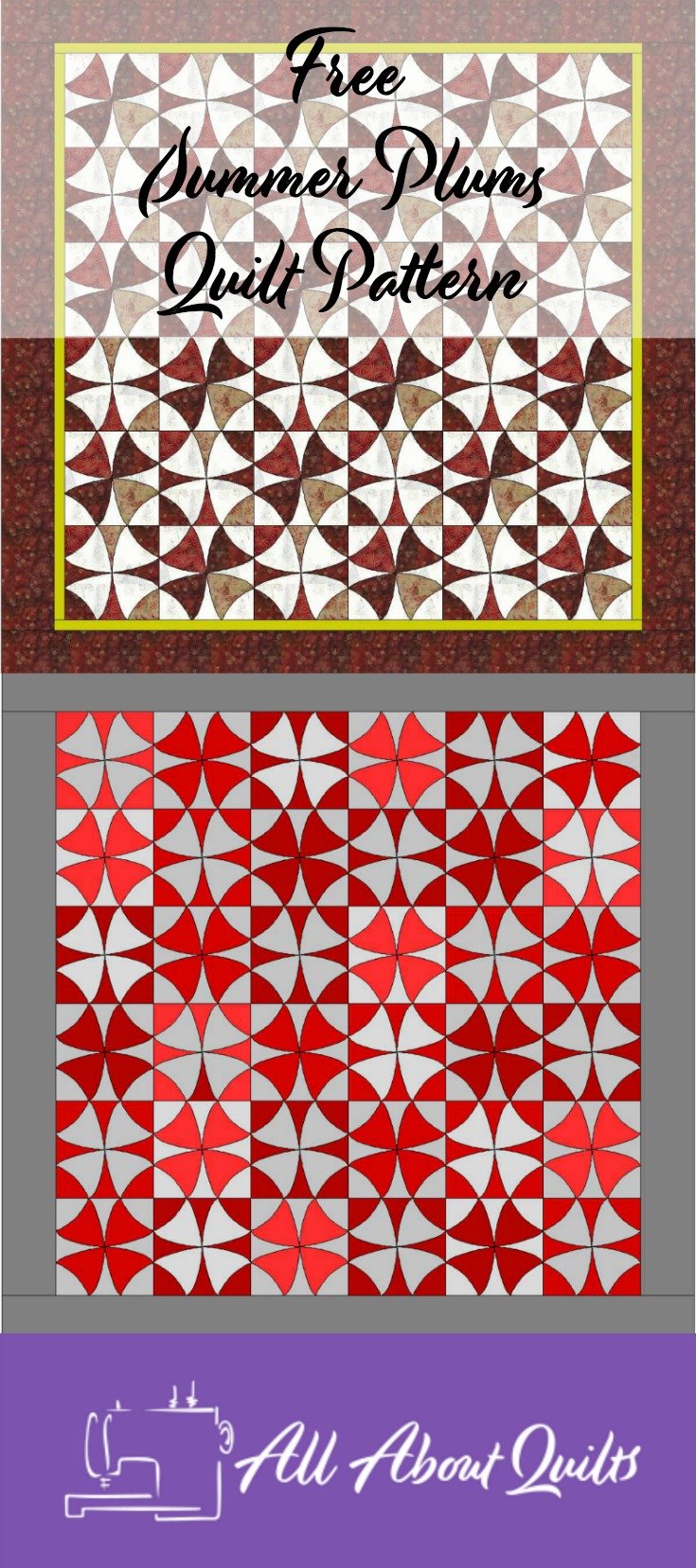 Joannes Designs Week32 'Summer Plums Quilt' a design I created using only two main colour-ways - red and grey. I have been thinking about the lovely plums we grow in our garden and decided to mimic this in my next quilt. The plums have a mottled dark red skin which is represented well by the batik fabrics. The narrow yellow border is also hinted at in their skins.
My quilt is made up from 36 squares. You'll notice that half the blocks have been made in reverse colours. I have seen this done in several quilts over the years and loved the effect it gives to the quilt. The more I look at the effect it has on this quilt the more secondary patterns I see.
If you are wanting to make this quilt larger so that it can be used for a twin/single bed then you will need to add an extra row or two of blocks.
I have added two different width borders to this quilt. The first is cut at 1 1/2" wide and the second at 5 1/2" wide. 


This quilt has quite a traditional look to it so I decided to have more fun in EQ7 and came up with a more modern look by using solids in the same colorways, as well as omitting the narrow border.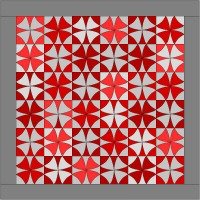 To download the pattern, templates or fabric yardage guide click on the images below.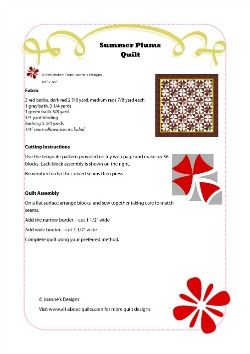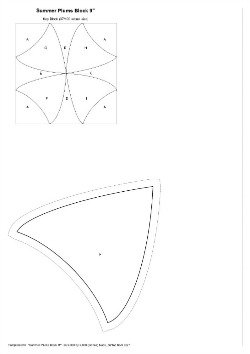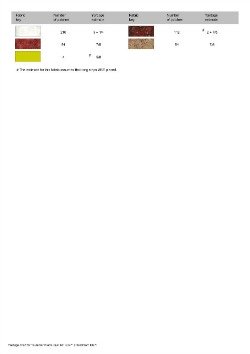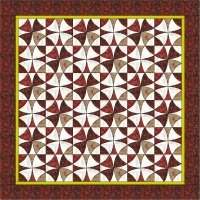 My advice when making this quilt:

Using the templates to make this quilt will be a challenge for the beginner quilter. If this is you and you still want to make this quilt then my advice to you is take great care that all seams are stitched with a 1/4" seam allowance.

Alternatively you can make this quilt using applique. Below I have written quick instructions to do this.

Cut 18 squares each 9 1/2" x 9 1/2" in red.
Cut 18 squares each 9 1/2" x 9 1/2" in grey.
Cut 72 red templates (use a variety of red fabrics).
Cut 72 grey templates (use a variety of grey fabrics).

Using your preferred applique method sew 4 templates onto each block. To help with the placement use a light box or window.

Complete quilt as per pattern.

I hope you enjoyed Joannes Designs Week32. Just 20 patterns to go!

---
My Amazon ads are my affiliate links. Thank you.
Sign up for my newsletter below!