Craft Bookmark
Bookmarks That Str - e - t - c - h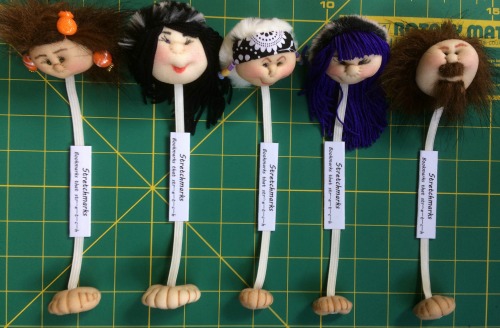 These quirky craft bookmarks are super fun to make and they also make a great gift for all ages. You can personalise them in so many fun ways - type of hair, colour of eyes, shape of face... in fact why not give them each a name! My nieces and nephew ( ages 15 through 21) did just that when I gave them each one for Christmas!
They're super quick to make and require very few materials. In fact the best thing about making these is you will be able to make them by repurposing what you probably already have at home.

Come and meet my growing craft bookmark family...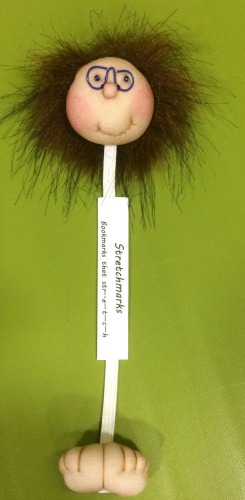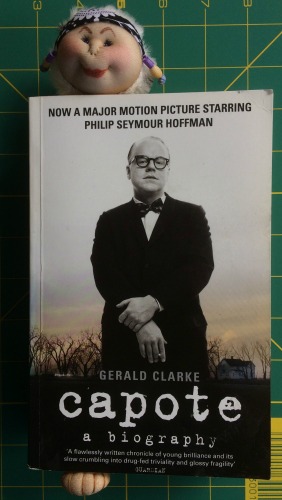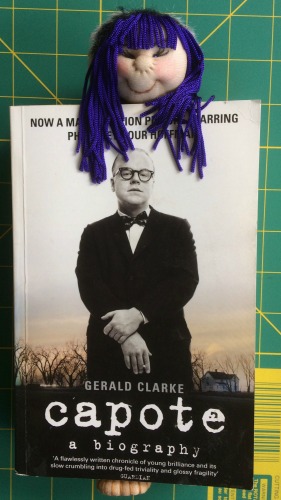 Here is Sharron - my first Str-e-t-c-hmark. Her frames are made from a plastic coated paperclip. She needs to wear these for her work at the hospital
Here is Lisa - her hair is made from fake fur and she is wearing a fabric headband & funky beaded earrings.
Here is Ellen - her hair is a combination of fake fur and fringe. The fur looks more like a beanie. She loves to dye her hair!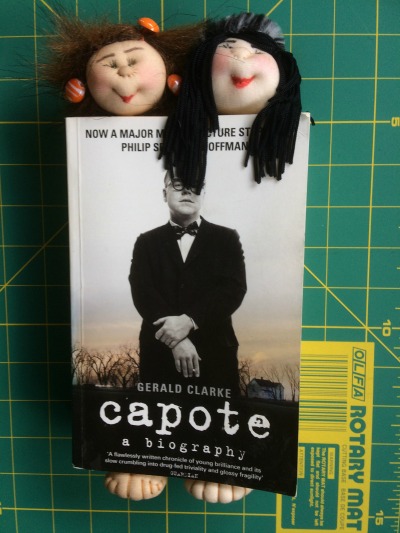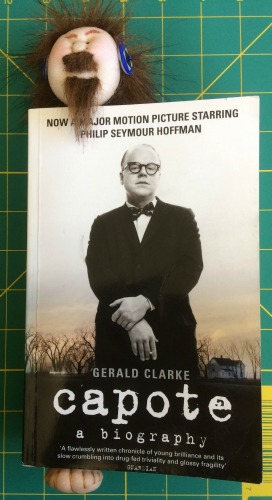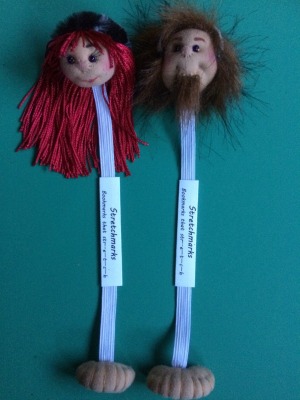 Here are Rhona & Patricia. They are both the life of the party and love to dress up!
Here is Björn - he is sporting a moustache & goatee and they are all made from fake fur. He loves to listen to music while he tramps!
Here are Hamish & Jen - Jen loves to write her own songs & Hamish loves to listen to them using his funky headphones! 
This is a list of the basic materials you will need to make your own craft bookmark...
pantyhose
stuffing
elastic
needle & thread
fur or wool for hair
2 beads or similar for eyes
Now you can be as creative as you like and add other materials to make your own - just let your imagination run wild...
Following are a series of photos showing the progress of the one I made my daughter. She saw the ones I gave as gifts to her cousins and asked to have one too ( she is 27 so I was tickled pink to be asked).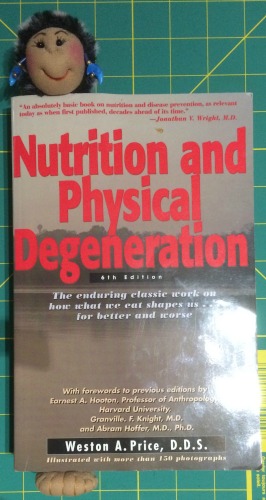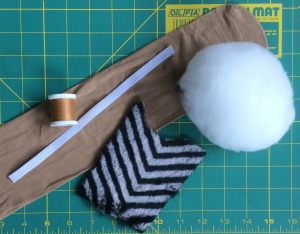 These are the basic materials you will need to make the craft stretchmark.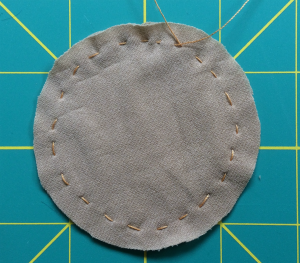 Cut a small circle out of double layered pantyhose and using a running stitch, stitch around the outer edge leaving the threads long so that you can draw them up after adding the stuffing.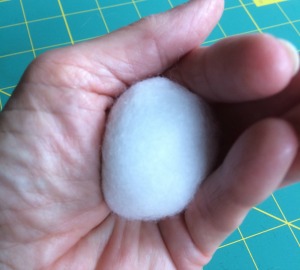 Using stuffing create a firm ball to fit inside the circle.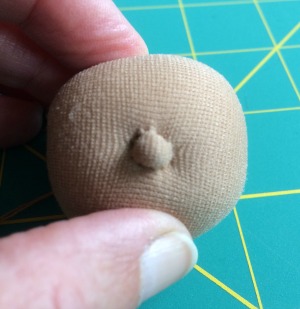 Using a running stitch create a nose.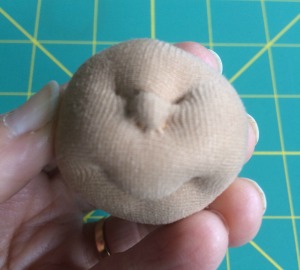 Stitch on a mouth and indents for the eyes.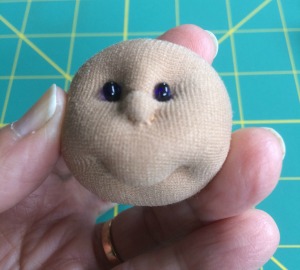 Stitch small beads in place for the eyes.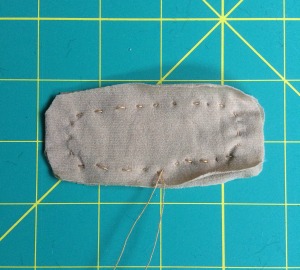 Begin making the feet the same way you did the head but use a small rectangle shape instead. Use a double layer of pantyhose.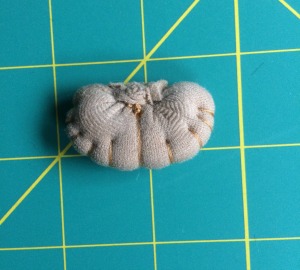 After stuffing the feet, use your thread to make 2 feet and their toes. No need to make them perfectly!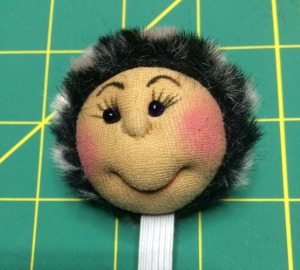 Next sew on a length of elastic to the back of the head. Now embellish the head with hair and give the face some character. I have used real blusher & permanent fabric pens to draw in the eye lashes, brows & lips.

Lastly, attach the feet & earrings then add the printed sleeve. She's now ready to go to her new home and be very useful!!
Have fun making your own craft bookmark!
My Amazon ads are my affiliate links. Thank you.
Sign up for my newsletter below!