About Quilts Blog
The Quilts Blog is my mini journal about Quilts. It...
* lets you know whenever any new Web pages appear on All About Quilts, telling you about a new tip, technique or pattern
* keeps you up-to-date with other postings or news about quilts
To subscribe to my Quilts blog (no e-mail address necessary), RIGHT-click on the orange RSS button and then copy-and-paste the URL of this site's RSS feed into your RSS reader. OR...
Or click on the Google, My Yahoo!, My MSN, or Bloglines button if you keep a personalized home page there. Follow their instructions.
If you are not sure what RSS and blogging is all about, click the question mark "[?] Subscribe to this site" above the RSS orange box on the left.
Jul 26, 2017
Snuggle Bunny Toy & their best friend Snuggle Elly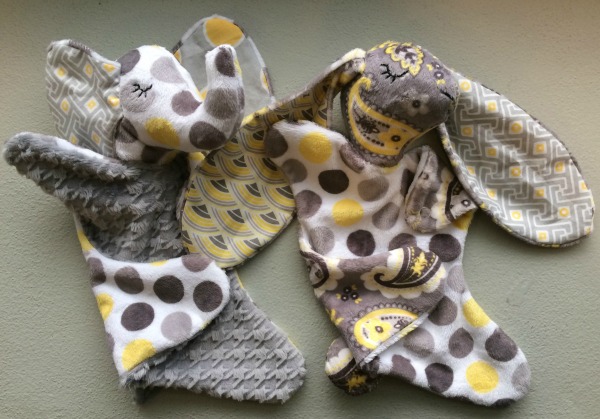 Here is the gorgeous snuggle bunny toy that I made for my latest granddaughter. She now has 4 of these and loves to cuddle them when she is tired. I have added the free pattern on my site for you to use & it comes complete with a tutorial as well. Enjoy!!
Continue reading "Snuggle Bunny Toy & their best friend Snuggle Elly"