Panty Quilt
This panty quilt was commissioned by Frank Zappa after his 1981 tour. It is made entirely of underpants and bras thrown on stage during Frank's shows.
It does make you wonder what singer Tom Jones did with all the underpants etc that were thrown onto stage when he performed. Surely one quilt would not be enough!
While not exactly what I would want on my walls at home I do admire the creativity and work that has gone in to making this quilt. Also I'm very pleased it is encased in glass as dusting would definitely cause damage!
While this piece of art would definitely be a conversation piece I think that there are also other themed quilts that could be made using a similar technique. The ones that spring to mind are children's toys such as the Sesame Street characters with Miss Piggy taking center stage! Or memorabilia from a period of time eg your child's first 5 years of life. Another option I thought of was someones hobby or sport, where ribbons won could be added. I'm sure the list is endless!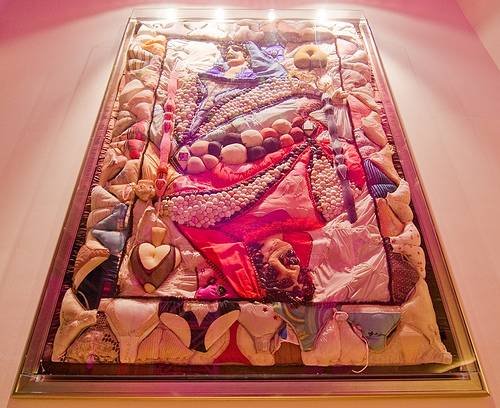 Photo's courtesy of Jean-Luc Ourlin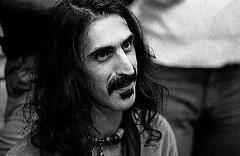 Frank Zappa (1940-1993)
Frank Zappa was one of the most accomplished and prolific record makers in the history of rock music. His musical influences ranged from contemporary classical artist Igor Stravinsky to blues great Johnny "Guitar" Watson. Using these influences, Zappa paved the way for rock experimentation. He tried his hands at Classical, Jazz Fusion, Blues, Doo Wop, as well as Heavy Guitar Rock. Some of the musicians Zappa surrounded himself over the years include Steve Vai, Adrian Belew, Lowell George and Terry Bozio. Sadly, in 1991 he was diagnosed with cancer, but still pressed on with the release of his albums. Frank Zappa died on December 4, 1993.
---
Sign up for my newsletter below!