Nautical Block

Block of the Month - 10 1/2" block (unfinished)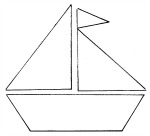 This nautical block was a great hit with my quilting group. The BOM coordinator at the time supplied a blue and white striped piece of fabric with every pattern. We could choose where we used the fabric within the block. The piece was big enough to use as the boat base or as one of the flags.

When the completed blocks were returned there was a real cohesiveness to all the blocks due to the blue and white stripped fabrics use. We all had a laugh though because one member decided to rock the boat and add some yellow to her block!
This one digression gave the finished quilt some real umph. The winner combined the blocks with sashing that had a splash of yellow - a truly fabulous quilt was made (producing many sounds of delight from other group members) and another grand child was happy. The woman who made these blocks into this quilt only has grand daughters!!

Members embellished their blocks by adding anchors attached to white rope, waves along the base of the boat, seagulls in the sky and some clever people placed a symbol on their flag.
Following are the directions we were given to complete this block.
This block is "One for the boys".

I saw a Ship a-sailing,
A-sailing on the sea,
And, oh, but it was laden
With pretty things for thee!


Colours: Blue, Red & White (stripe fabric where possible)
Cut a 10 1/2" square for your background fabric. A blue fabric that reflects the sea during daytime.
Using the yacht pattern below cut shapes in fabric and apply steam a seam or vliesofix as per instructions.
Position pieces onto the back ground fabric and iron them on, then machine or hand stitch them in place, trimming with any nautical theme.
Click on the image below to download a PDF of this BOM.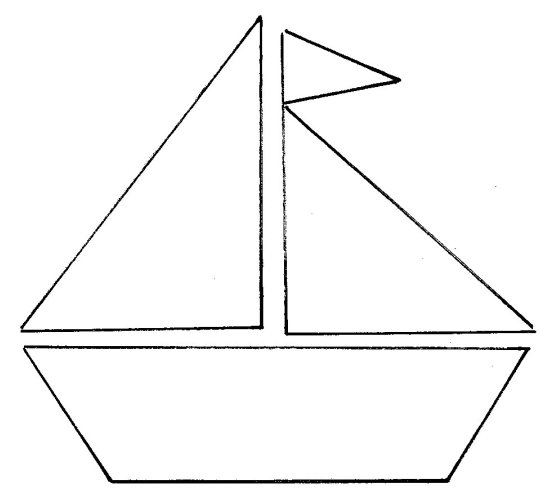 ---
Sign up for my newsletter below!