Kimono Block
Block of the Month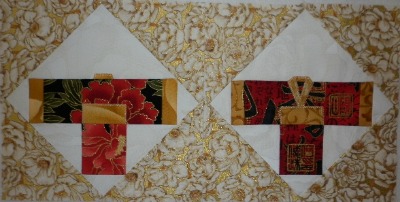 Kimono block is an early BOM that I made for my quilting group. I found the inspiration for this block design on the web and it was designed by Rebecca Wat. I simplified her block and I haven't yet put this on EQ7 so that I can make it a larger block.
Click on the image above to download a PDF of this BOM.
At the bottom of this page are Rebecca's diagrams showing how she would make this block.

This block makes up into quite a small but very cute block. It's got some fiddly aspects to it due to its size. I had a few tense moments adding the collar and extra wee fabric pieces. But the finished block was well worth the grief.
Below is the placement guide for the templates shown below.

 There are so many fabulous Asian prints on the market today I just couldn't resist having a block to use some of them in.
You will notice the templates below have no seam allowances and are for the basic block and you will need to add several extra pieces of fabric to complete the block. You can add them using your favorite appliqué method either during or after completing the block.
The pieces you need to add are:
Collar (front or back)
Sleeve cuffs
Sash
Name


Shape


Fabric

A

Triangle

Dark Neutral

B

Triangle

Light Neutral

C

Triangle

Light Neutral

D

Triangle

Light Neutral

E

Rectangle

Asian Print

F

Rectangle

Asain Print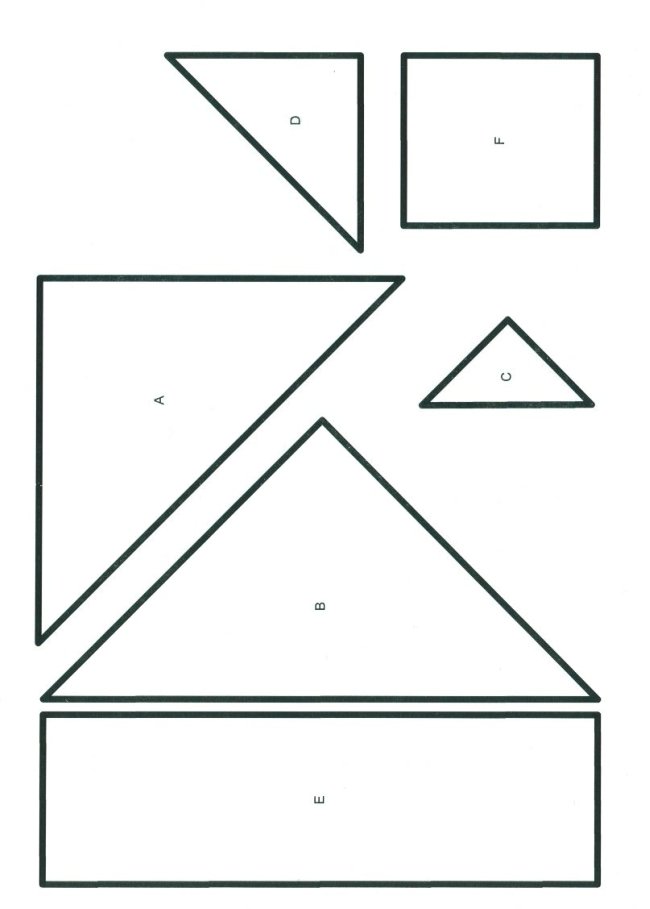 What I have placed below is Rebecca Wat's directions for making her original kimono block. Her block is so much more intricate than mine.
Rebecca has a fabulous way to embellish this block that at the time looked way to intricate for me and where I was at in my quilting journey.
I have added her version as it is so inspirational. I hope you enjoy my simple version as well as the more complex version.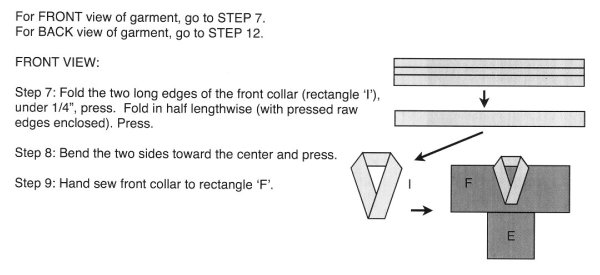 ---
Sign up for my newsletter below!