Joannes Designs Week3
With All My Heart Quilt 65" x 77"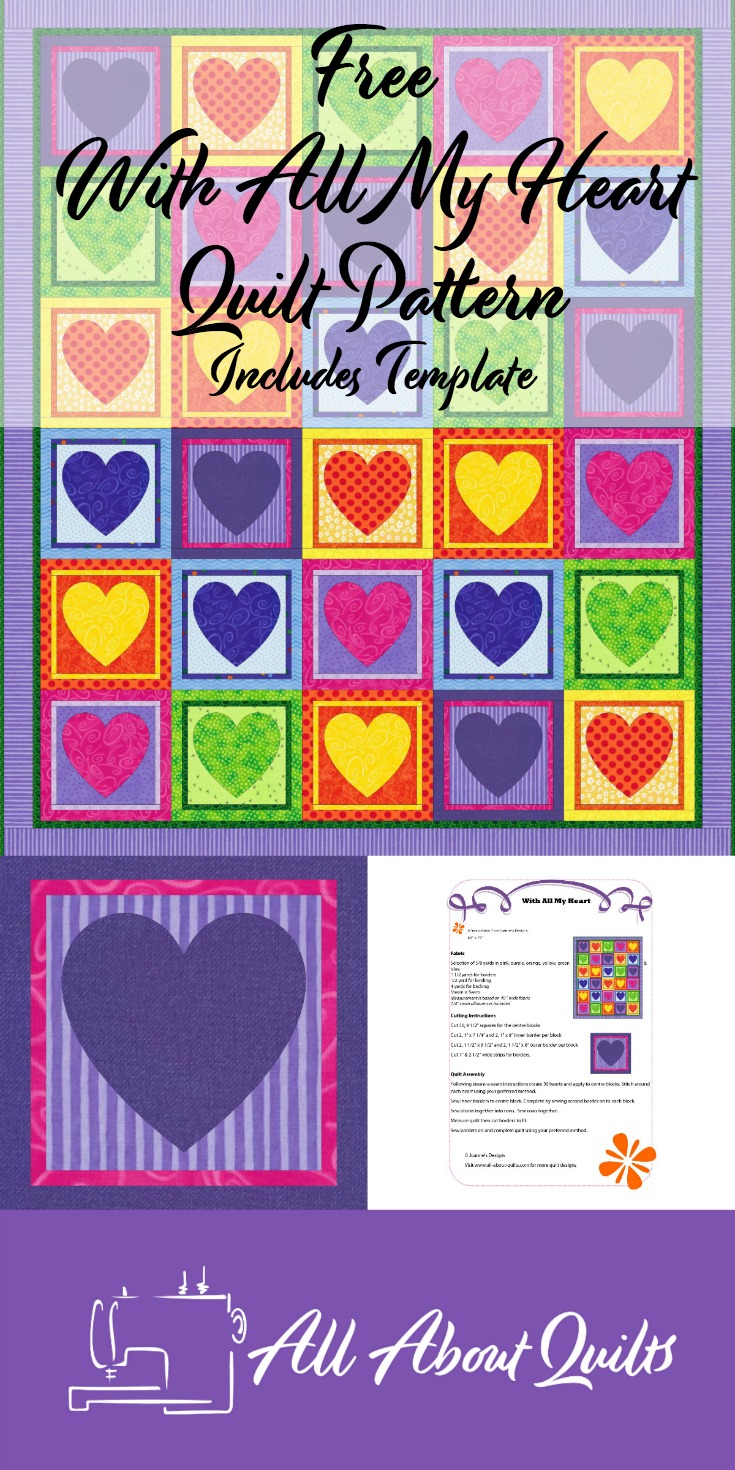 Joannes Designs Week3 'With All My Heart' was a design I created for a throw quilt. The inspiration for this design came from a friends quilt that she had made for her grand daughter using brights from her stash. I have added a photo of this quilt at the bottom of the page.
This is a great quilt design to use when you are making a group quilt for someone needing support. Our quilting group are making a second heart quilt to give to a member whose mother recently died. The first heart quilt we made was given to another member who had lost a niece in that horrific slaying in Norway.
Also what we girl wouldn't love to have a heart quilt to snuggle under?
This quilt is made up from 30 blocks each measuring 12" when finished (12 1/2 " unfinished). You will need approximately 5/8 yard of each of the 6 colorways. The inner block that the appliqué heart sits on is 9 1/2" x 9 1/2".

To download the PDF pattern and the templates click on the pattern images below.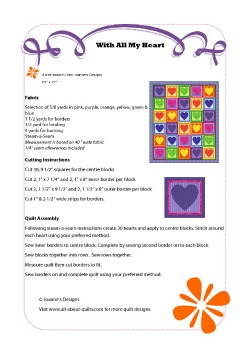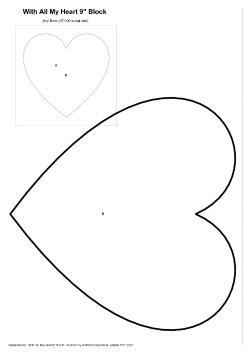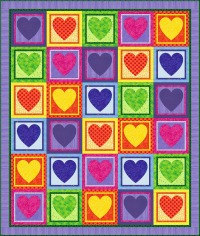 My advice when making this quilt:
1. Cut all the 9 1/2" x 9 1/2" squares out first.

2. Following the manufacturers instructions on the steam a seam (this is my all time favourite & shown above) make the 30 appliqué hearts. The heart template has been designed for raw edge appliqué so if you are wanting to do turned appliqué you will need to add your seams allowances.
3. Remeasure each heart block and trim if necessary so that all measure the same size. When I was introduced to a rotating mat shown below I fell in love as it made trimming up the blocks super easy & quick and also more accurate!
4. Add borders to the block. Remeasure and trim where necessary ensuring all blocks are the same size. This will help when sewing the block together so that the seams align with one another.

5. Remember to measure your quilt top in 3 places to get an average measurement before cutting your borders. Because this quilt is made from quite a few small squares there can be a tendency for the quilt edges to stretch. My advice is to always cut your borders to match the actual quilt, rather than follow the pattern measurements.
In the photo below you will notice that there is a sashing added between every 2nd row. This was done to add length to the quilt.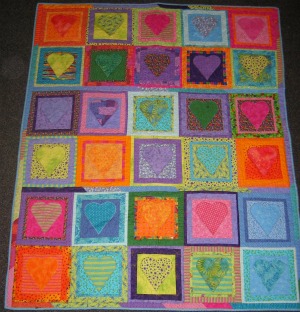 I hope you enjoyed Joannes Designs Week3. Just 49 patterns to go!
---
Sign up for my newsletter below!