Joannes Designs Week28


Interlocking Quilt 77" x 77"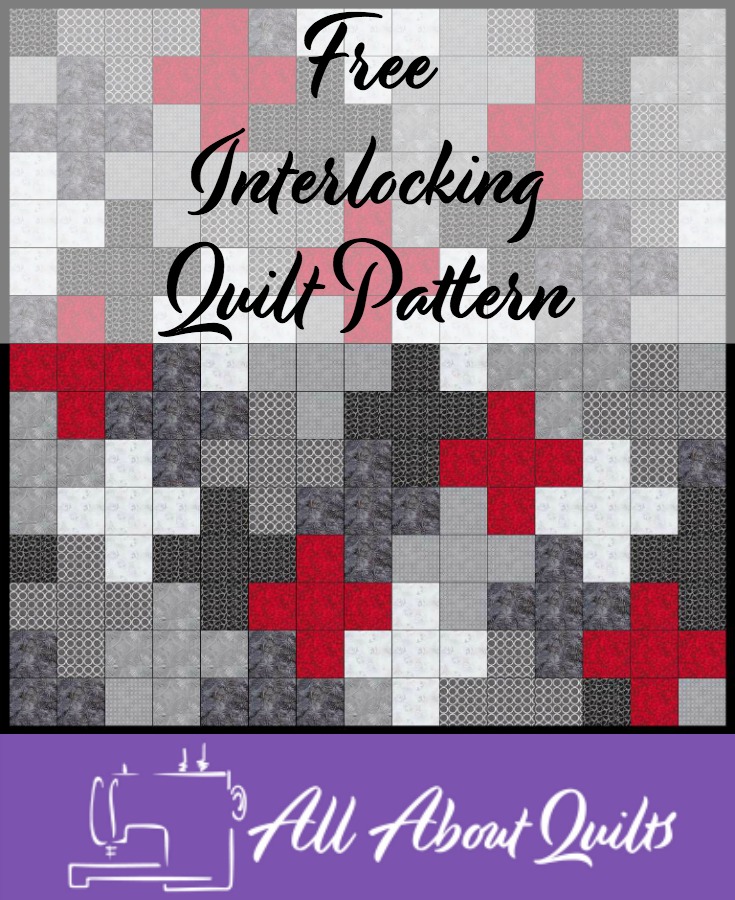 Joannes Designs Week28 'Interlocking Quilt' a design I created with the beginner quilter in mind. This quilt is made from squares all entirely the same size. There are 225 squares each one is made from a 5 1/2" x 5 1/2" cut square to finish 5" x 5".
While viewing quilts at a recent exhibition I went to, I was drawn to a beautiful one in grey tones with a red accent. So I decided to try this combination myself. I have also pinned several quilts onto my pinterest boards using this colour scheme. 


This quilt is best made by cutting your fabrics into 5 1/2" strips. Then cutting your strips into 5 1/2" squares. This is a very economical quilt to make with almost no fabric wastage!

There is a 1" dark border around this quilt but it would also look great with no border but just a dark binding.

To download the pattern or fabric yardage guide click on the relevant image below.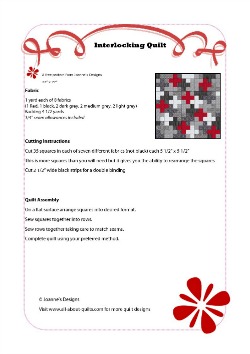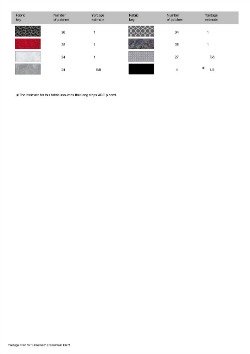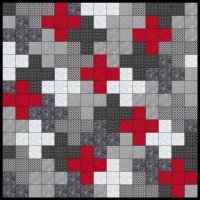 My advice when making this quilt:

Choose contrasting fabrics. You need a total of eight fabrics for this quilt.

One dark fabric for the binding
One contrast fabric
Six grey toned fabrics - in light, medium and dark shades

I would buy a yard of each fabric and cut them all into squares (not the dark binding though), then play!

When all your squares have been cut out, lay out your design on a flat surface - either a design wall, bed or floor. Spend time at this stage playing with your arrangment. You want to ensure you have a fairly even distribution of your fabrics and a balance of light, medium and dark tones beside one another.

This quilt lends itself to using the strip piecing method and it would certainly speed up the time required to sew all the pieces together.

I hope you enjoyed Joannes Designs Week28. Just 24 patterns to go!
---
My Amazon ads are my affiliate links. Thank you.
Sign up for my newsletter below!