Joannes Designs Week18

Terrain Quilt 50" x 50"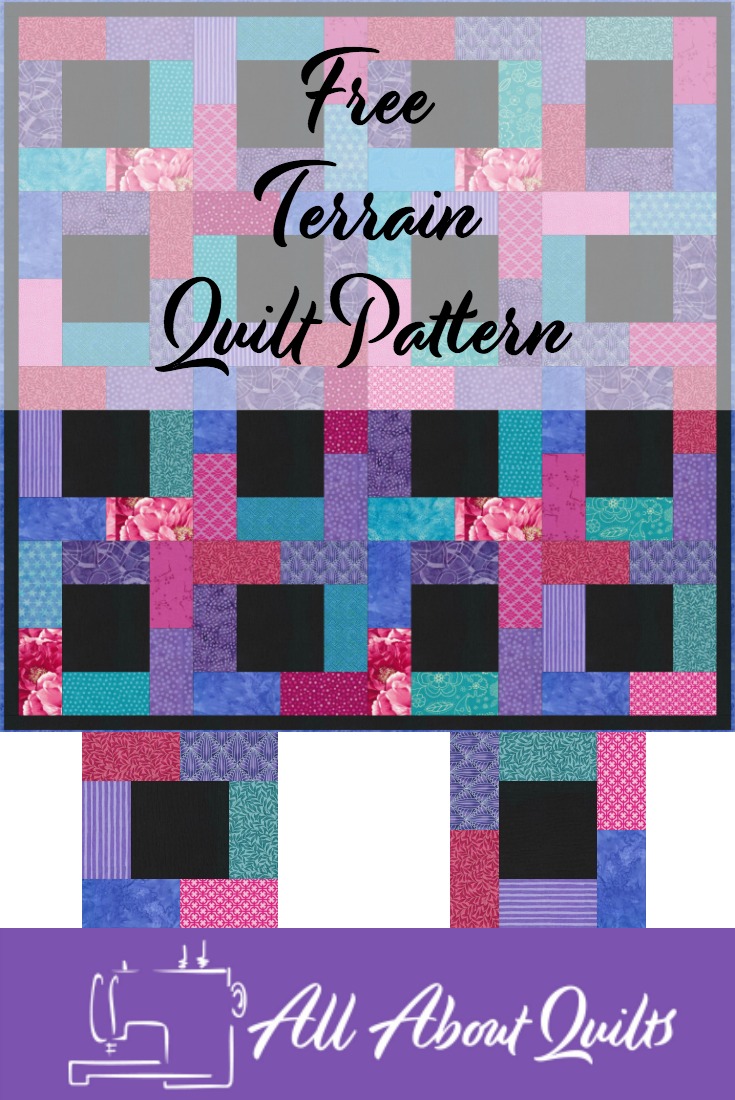 Joannes Designs Week18 'Terrain Quilt' a design I created for my quilting group's block of the month project.
The quilt is made from 21 different fabrics in 4 colour-ways, black, blue/green, pink and purple. Of coarse you can create this quilt using your stash and/or themed anyway you please (autumn tones, brights, eye-spy, Halloween etc). Also remember you don't need to use such a wide variety of fabrics as I have in this quilt.
Alternatively you could make an eye spy quilt , placing a pictorial fabric in the centre of each block where I have placed black.
To make his quilt you will need to make 16 blocks. Each block is finished at 12" x 12" and is made using a central 6 1/2" square and a lot of rectangular strips each 6 1/2" x 3 1/2".

Below I have added a rotary cutting guide for the block.

To download the pattern or rotary cutting block guide click on the relevant image below.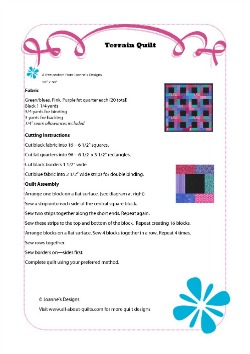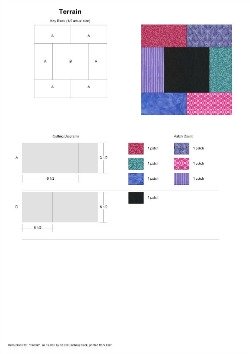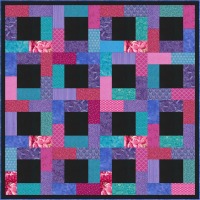 My advice when making this quilt:

1. This quilt can be made using the strip piecing method.

2. Cut out all your squares and rectangles ready for assembly.

3. If you are relatively new to quilting then assemble one block first.

4. This quilt can be constructed randomly or like me you can plan the colour placement by laying out each of your blocks on a flat surface. Adjust your colour scheme at this point - no need to unpick if you do this now!!

5. Once all 16 blocks have been made lay them out and rearrange them to suit.

6. Sew four blocks together to create each row.

7. Now sew the rows together to form the quilt.

8. Remember to measure your finished quilt top in three places before cutting your binding strip lengths.

9. I have designed the binding to be double fold and allowed for this in the fabric yardage. Cut binding fabric into 2 1/2" wide strips.

I hope you enjoyed Joannes Designs Week18. Just 34 patterns to go!


My Amazon ads are my affiliate links. Thank you.
---
Sign up for my newsletter below!