Joannes Designs Week16

Lavender Garden Quilt 78" x 102"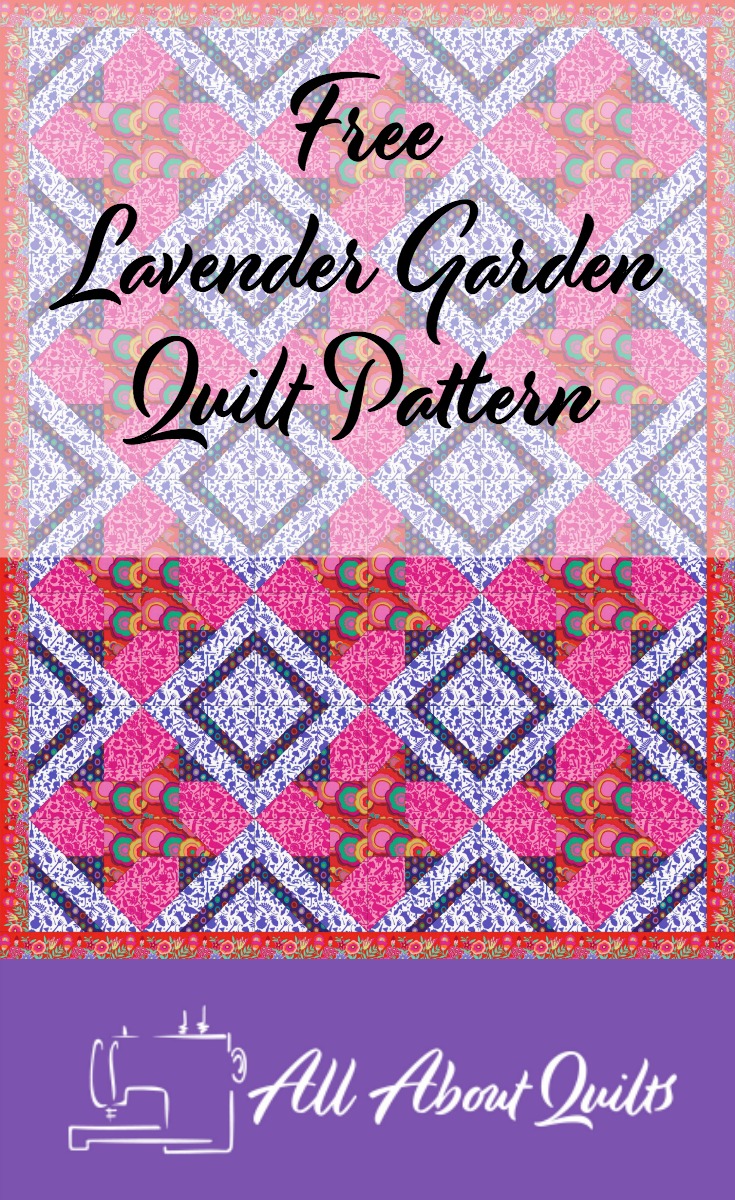 Joannes Designs Week16 'Lavender Garden Quilt' a design I created to showcase Kaffe Fassett fabrics. I have made several quilts using Kaffee's fabrics and love them!
Be warned this is a very large quilt so please change the size as you need to, so the finished quilt suits your needs.
To make this quilt you will need to make 48 blocks. Each block is 12" x 12" and made using the paper piecing method. If this technique is new to you or you'd like a wee refresher course then you can view a very good paper piecing video tutorial by Karen Johnson of Connecting Threads.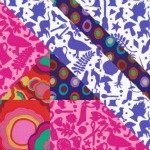 This quilt uses four different fabrics. I initially used the advice of another quilter who had attended one of Kaffe's classes where he said you can put any fabrics together as long as there is a single (common) colour that can be found in the fabrics beside each other. That does not mean the same colour throughout every fabric within the quilt!

To download the pattern, the paper piecing templates or fabric guide click on the relevant image below.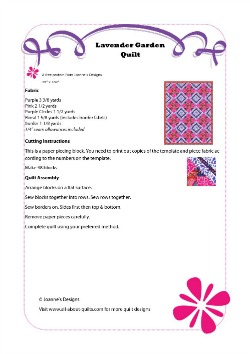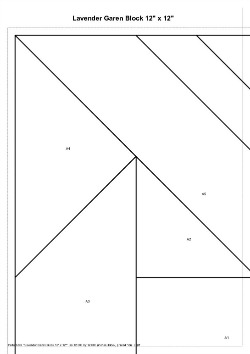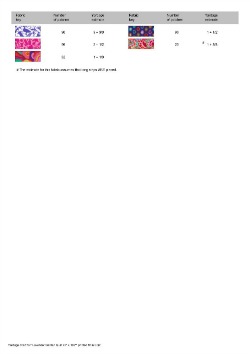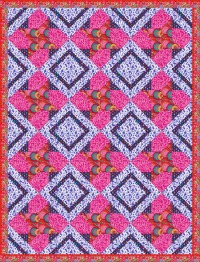 My advice when making this quilt:

1. Before you begin decide what foundation you are going to use. Computer paper is readily available but a nuisance to remove at the end (I know from personal experience!). There are a range of paper alternatives on the market. Also there is an alternative to paper altogether and that is fine pellon or vylene. Some of these can be put through the printer. With this option you won't need to remove any paper at the end!

2. Each block is large so this quilt lends itself to large design fabrics - have fun shopping!

3. I have included a range of block size templates for you to use. Below are the finished quilt sizes using different block sizes:
Block Size -- Quilt Size
12" --------- 78" x 102"
10" --------- 60" x 80"
9" --------- 54" x 72"

4. Pressing your seams open will make it much easier to have the blocks sit flat.

5. When adding your borders remember to measure your quilt top in 3 places horizontally and vertically to get the average length to cut your borders.

6. I have designed the binding to be double fold and allowed for this in the fabric yardage. Cut binding fabric into 2 1/4" wide strips.

I hope you enjoyed Joannes Designs Week16. Just 36 patterns to go!

---
My Amazon ads are my affiliate links. Thank you.
Sign up for my newsletter below!