Free Applique Quilt Patterns
Free applique quilt patterns is a fantastic page loaded with a range of appliqué patterns for you to use. Appliqué is my favorite style of quilting and after a bit of practice the results are outstanding.
There are several different appliqué names and techniques. Here are a few of the most common ones used today:
Needle turn appliqué
Traditional appliqué
Hand appliqué
Machine appliqué
Raw edge appliqué
All of the above techniques look fantastic when used to make a quilt. Try several before deciding which one suits you the best. I have given instructions with photos for raw edge appliqué at the bottom of this page.Have fun using any of the free applique quilt Patterns.

I have found the easiest fabric to work with when doing raw edge appliqué is batik. This is because batik fabric frays very little due to the process that the fabric goes through when being made. Once you have mastered the appliqué technique then the fraying becomes almost non-existent when using other quilting fabrics.
Raw Edge Appliqué Technique
Supplies


Fabric
Steam-a-Seam 2 lite
Sewing machine with an appliqué stitch
Thread
Appliqué pattern


Step One: Stabilize your backing fabric with 'Spray Starch'. Spray a light application of spray starch onto backing fabric then iron dry. Repeat until backing fabric resembles very fine cardboard. Usually 2 to 3 applications.
Step Two: Place appliqué pattern on a flat surface. Cover with Steam-a-Seam and trace outline.
Step Three: Rough cut around traced pattern.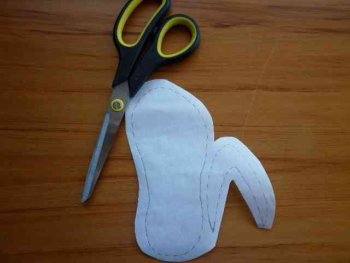 Step Four: Peel off paper from one side of Steam-a-Seam and place on wrong-side of appliqué fabric. Iron in place.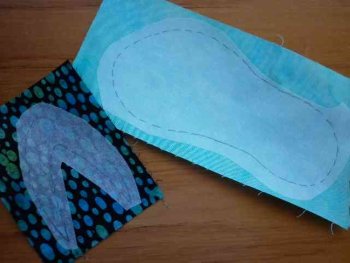 Step Five: Cut out on appliqué drawn lines.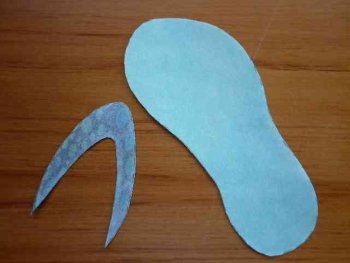 Step Six: Peel off paper and place cut appliqué onto background fabric. Iron in place.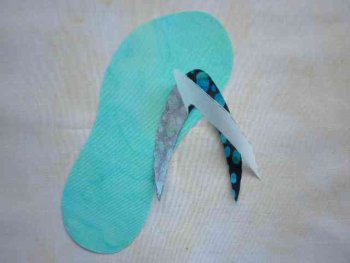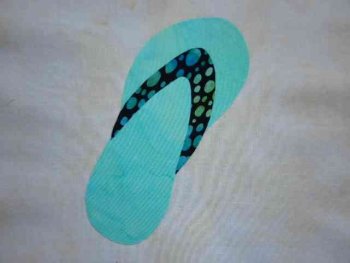 Step Seven: Sew around the edges using an open toed foot (this gives good visibility for your stitch placement).
For appliqué designs that are made up out of several different pattern pieces you assemble the entire appliqué first and then you stitch around the design.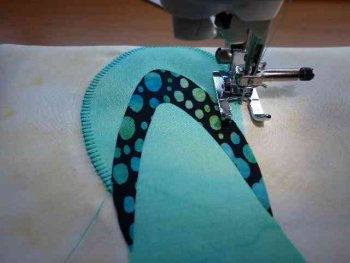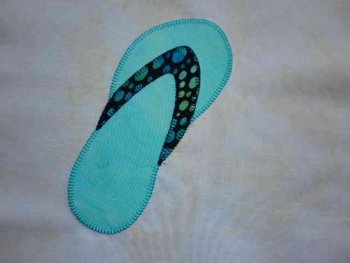 If you can't find the free applique quilt pattern on this page that you like then look here as I have listed the suppliers who offer many more free quilt patterns than I have listed. I also have placed some other free applique patterns in other categories. Have fun!

---
Sign up for my newsletter below!