Flannel Quilts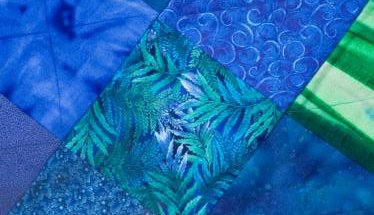 Flannel quilts are quilts made from flannel fabric. This is the 100% cotton fabric that winter pyjamas are made from. Its surface has a brushed effect making it soft and cuddly. You can make most quilts using flannel but the ones that work especially well are the patterns that have larger pieces in them. An example of this is Amish quilts. Often flannel fabric is used to make rag quilts. Flannel fabric can be purchased by the yard and in packs of squares. Occasionally there are some beautiful flannel panels on the market. If you find one you like then my advice is to buy it!
Due to flannels loose weave it is best to buy the best quality flannel you can. Flannel does have some shrinkage when washed and this is advantageous to the final look. I prefer not to pre-wash this fabric as it is more difficult to work with when pre-washed. Also the whole quilt will shrink less once sewn together as a quilt. For those of you who like to pre-wash then I'd recommend using spray starch to help stabilize your fabric, making it easier to cut and sew.
Another consideration is your seam allowance width. Due to its loose weave it is best to use a 1/2" seam allowance. Finally flannel fabric has a tendency to stretch when sewn. This is helped if you use a walking foot on your machine and pins to hold the layers of fabric together.
Below dark pieced blocks combine with backlit stars giving a soft 'twinkling' effect to this quilt.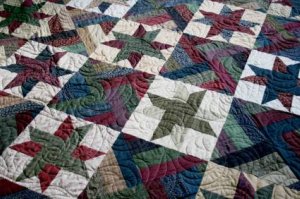 One of the most common uses for flannel is in quilts for babies and small children. Some people choose to use flannel as the backing for these quilts.
Sign up for my newsletter below!