Dress Block
A Day at the Races

Block of the Month - 10 1/2" block
This dress block is a fun appliqué block to complete. Use your preferred appliqué technique remembering that the pattern has no seam allowances added.
Background fabric is a 10 1/2" square in tone on tone neutrals. Please make your dress using a red fabric.
You may decide to leave the dress plain or you may decide to enter into the fashion show at race day. If that is your choice then have fun embellishing your outfit.
There is plenty of room for adding a hat, shoes, bag etc to you outfit!
I came across a similar block when searching the web for my next BOM project. It was designed by Sindy Rodenmayer of FatCat Patterns using EQ7 software! I was ecstatic until I tried to replicate a similar design myself. After much frustration and tears this is the image I achieved. 
I have just visited FatCat Patterns website and Sindy no longer has this dress pattern on her site. From memory Sindy had designed this block with the pink ribbon (breast cancer) awareness campaign in mind. I'm sure she had a pink ribbon placed on or alongside the pattern.
Click on the image below to download a PDF of this BOM.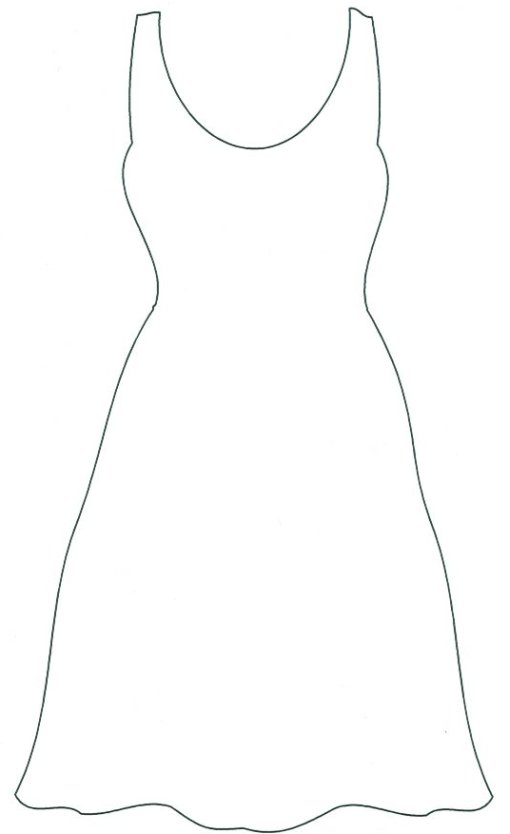 Horse racing events are quite big around the world and there seems to be the expectation to dress up for the day. Also there seems to be fashion competitions for the best dressed man and woman at some of these races. This is where the extra inspiration came from for this block. I chose red but any color would work.
Some of the blocks that were returned for this BOM project had exquisite hats and shoes appliqued on - they were lovely and I would have loved to have won the blocks! Sorry no photos to show you as I forgot to take my camera along that day!

---
Sign up for my newsletter below!