Cotton Batting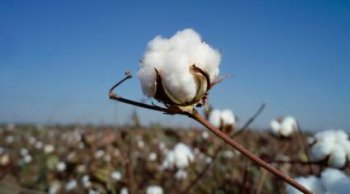 Cotton batting is one of the most popular batting used by quilters throughout time. It is soft and can be quilted with a lot of detail. Historically its use as a quilted batting dates back as far as the history of quilting.
Bleaching the fibers in the manufacturing process is done to give a whiteness often needed when using the lighter fabrics. When shopping for batting you will notice that it can also be purchased as a blend. The most common one is cotton/polyester.
It is still the most popular choice among serious quilters, cotton wadding is soft, washable, and can accept very detailed quilting stitches. It is often the batting of choice for quilts that will be entered in shows and competitions.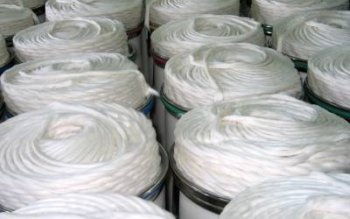 When made into batting cotton has many advantages for the quilter:
* Soft
* Thin and low loft
* Breathable
* Improves with age
* Ideal for giving your quilt that antique look, as it shrinks (about 3%-5%) and wrinkles the first time you wash it
* Great for machine quilting
* Cotton is a better insulator of heat (and won't melt if a hot dish is placed on it), so it's a better choice for place mats, table runners, or any item where you're trying to protect a tabletop or other surface

Cotton Quilt Washing Instructions
* When purchasing your batting ensure you ask how to care for it as some of these batting can only be hand washed whereas others can be washed in the machine
* Hand wash in cool water with a mild detergent
* Dry flat in the shade on a sheet. If possible have the air circulating to speed up this process eg drape over a bush or similar
Tips
1. Can be used when doing trapunto, or stuffed work, on a quilt.
2. Traditional cotton batting is still available but requires extremely heavy quilting, otherwise the batting will shift as you use the quilt.
3. Breathable, cool, and comfortable to sleep under.
4. Recommended quilting distance: varies by brand, up to 8".
Sign up for my newsletter below!