Colorfastness
The colorfastness of cotton fabrics is effected by several factors, some of which occur in the manufacturing process like:
* Quality of the fiber
* Quality and type of dye
* Printing process
* Finishes used
Other factors are determined by us the end user:
* Water temperature and its chemicals especially chlorine
* Detergents
* Sunlight
* Rubbing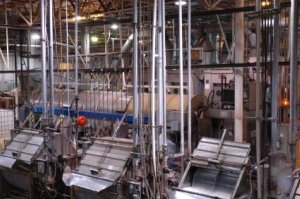 When fabric is being manufactured the coloring, dyeing and finishing agents used all behave differently to one another and to the way we use them. This is why it is important to test for how stable the color etc is in any given fabric so that we are happy with how it performs when it's in our quilts.
This becomes especially important if you are purchasing the cheaper fabrics.
The manufacturing process of quilt fabric is very complex and varied. If you are wanting more detail in this area please read Harriet Hargrave's book From Fiber To Fabric.

Being aware that some dyes run, bleed or migrate in some of our fabrics for different reasons gives us the choice to pre-test our fabrics if we want the best out of our fabrics.
The instructions on how to care for our fabrics from some of the major companies printing fabrics are as below:
* Warm machine wash
* Normal cycle
* Line dry or low temperature in tumble dryer, remove promptly
* Warm iron
* Do not dry clean
* Use non-chlorine bleach
With continual improvements within the manufacturing process of fabrics it becomes less of a worry how the fabrics will perform. That being said this is really only relevant for the finest or top quality fabrics. A very good reason to buy the best fabric that you can afford.
Sign up for my newsletter below!