Alpaca Batting
Alpaca batting is a natural fiber made from the fleece of alpacas. Alpacas originally came from the Andes Mountains of South America and have been domesticated by the native people for thousands of years.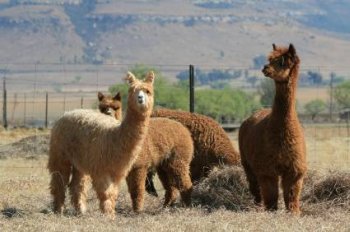 They are similar to llamas in appearance, and are members of the camel family. Alpacas are bred specifically for their fiber and the most common use for alpaca wool is knitting and weaving. Like sheep, alpacas are sheared without harming the animal but they require three people to complete this task annually.
Photo courtesy of Liz West
When made into batting alpaca wool has many advantages for the quilter:
* Very light and soft
* Fibers are smooth
* Warm
* Like wool, alpaca stays warm when wet
* Contains no lanolin
* Is hypoallergenic
* No 'wet wool smell' when wet
* Tends to be lofty
* Very durable fiber
* About 2% shrinkage after first washing
* Fibers are needle-punched and contain no binders or resins
* Very easy to work with on longarm machines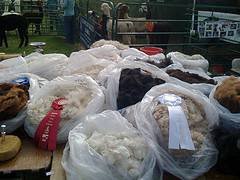 Photo courtesy of zsoul

Alpaca Quilt Washing Instructions
Hand wash in cool water with a mild detergent as the agitation of a washing machine causes the fibers to mat.
Do not dry in the dryer as this will ruin your quilt. The best method is to lay them flat.
Tips
1. Needs protection from moths when stored. Some people like to store their quilts with lavender or cedar.
2. This batting can also be purchased in blends, the most common being, cotton, wool and polyester.
3. The batting whether pure or a blend is expensive compared to other batting on the market. Quilters choose to use it for a special quilt that wont require frequent washing.
4. Quilters have noticed that the batting tends to give less definition or relief when quilted compared to other batting.
5. Recommended quilting distance: up to 8".
My Amazon ads are my affiliate links. Thank you.
Sign up for my newsletter below!