Hi



Issue #1, November 27, 2017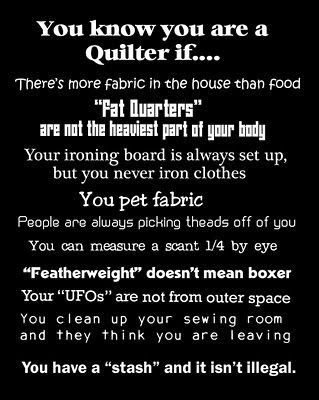 Last week, at the end of a very busy day at work, I walked in the front door to be greeted by a faint smell of smoke in the air. As I live rurally I didn't really think much of this as neighbours have often been burning rubbish in their backyards recently (and yes on my washing day too...).
Later that night I found the source of the smoke smell and my heart plummeted. I had a burn hole in my recently made Busy Book page for my granddaughters Christmas gift. Also a wee burn hole in my cutting mat - a forever reminder gift...
The cause - my magnifying craft light!! Several months ago I had repositioned my sewing table near a west facing window and never thought about the consequences (I live in New Zealand and this is the strong afternoon sun angle). Needless to say my craft light now has a purpose built cover that can't accidentally fall off.
Once I'd calmed down it then hit me that I was lucky to have had a home to come home to!!
Life - you've got to love it and be thankful for it's blessings!
Below are a couple of images that tell the before & after story...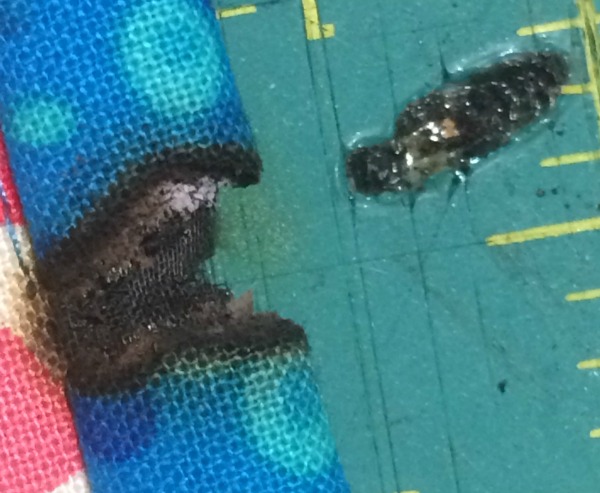 Burn hole repaired :) in images below but also a reminder of what I would have lost if...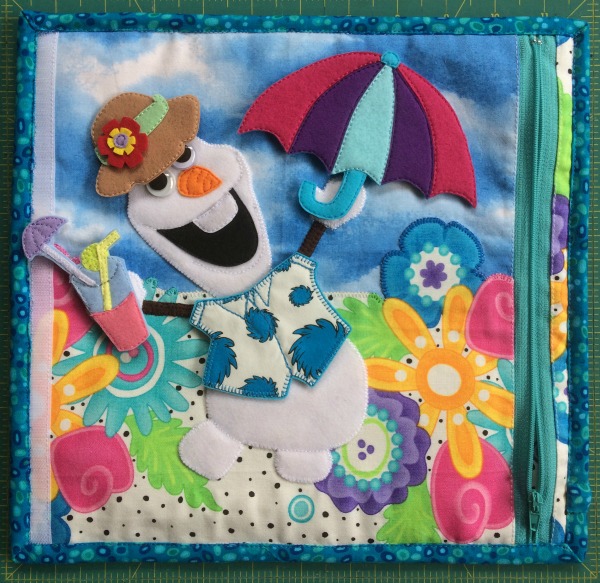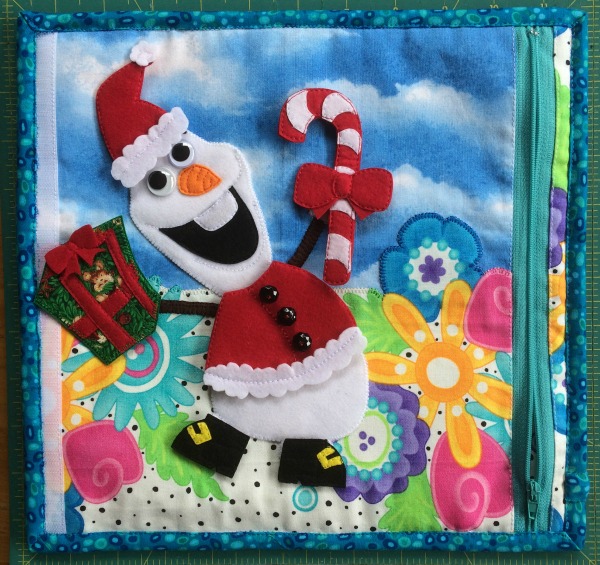 The other side of the page...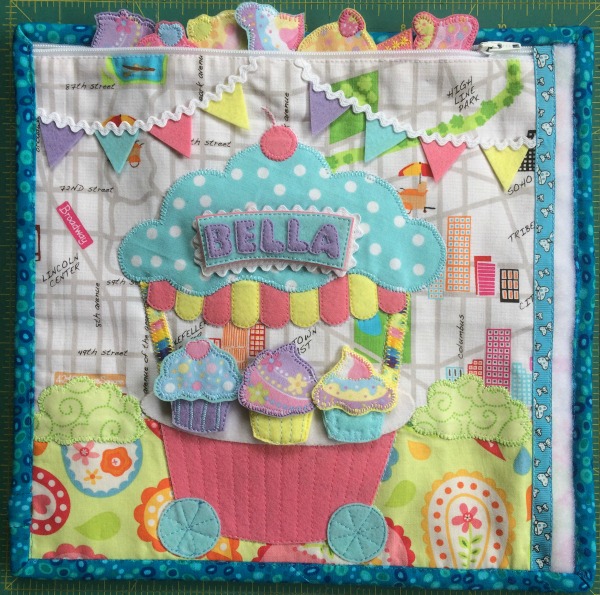 This last year I have tried to stay away from quilting shops (NOT 100% successful...) and instead use up some of my stash. This has been a lot of fun and caused me to rethink some of the methods I use. In particular how I stabilise & attach my fabric for appliqué.
The above images are the evidence that you can often use what you have on hand and still create something good.
So, no buying commercial spray starch or Steam a Seam either. My go to stabilizer is now a homemade spray starch and you can find my favourite starch recipe and a couple of alternatives at Starch Recipes at All About Quilts



Instead of using Steam a Seam I have been playing with any fusible web I had stored away. This included fusible batting and to my amazement they all worked extremely well. At times I needed to use several layers of fusible web to get the result I was after but again it all worked. Now time and lots of child's play will determine how well they all stand up.
It's almost that time of year...
... and...if you are looking for a quick and festive gift for a friend or colleague then check out this fabulous Hand Warmer from Melissa at PolkaDotChair complete with an easy to follow tutorial. You could add your favourite spice as well - cinnamon , cloves...




What's new
Check out my ever growing directory of quilt stores around the world. So far I have completed -
* New Zealand
* Australia
* Austria
* Belgium
* Denmark
* France
* United Kingdom
So many, many more to go.
Coming in 2018!
I have begun drafting my 3D Christmas tree. As mentioned on My Felt Christmas Tree page on my site I am creating a new 3D children's Christmas tree for my youngest granddaughter. I will be making a mini version first to trial my idea and if all goes well it may be ready for this Christmas and will be in the next newsletter. Unfortunately I can't promise this in pattern form by then but you will be sure to get all the information first!
Until next time