Hi



Issue #4, February 28, 2018


Hello!

Another month has passed and here in NZ the weather has cooled slightly but unfortunately the flies are still too plentiful for my liking... somedays I have been able to swat 3 at the same time!

I'm almost good enough to enter the Fly Swatting Olympics...I train hard daily at this sport...



What I've been Up To Lately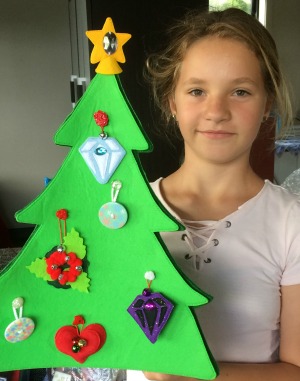 Aleisha and I had a great day recently making decorations for her tree. She has a great designers eye and it was so much fun watching her select her felt combos and stitch them together...

A dear friend dropped by recently with a shoe box full of buttons (bagged by colour as well!) that she no longer wanted... Aleisha will love going through all those on her next sewing day...and I have used some on my felt Christmas tree as well...

I also received a request for the pattern for a quilt I made some years ago 'Wee Village Quilt" but unfortunately I made this quilt without a pattern...

That's the way I make most of my quilts...

So it's pattern writing time again and hopefully this will be added to my site sometime in the following months...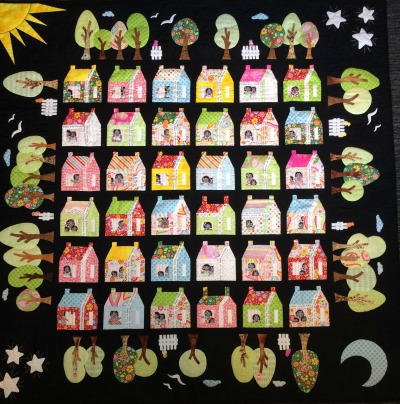 3D Felt Christmas Tree Update

The mailman delivered a large roll of felt from my supplier a few days after I posted my last newsletter out...

I was so excited... Christmas time had come early...

My tree is now finished and added to my site complete with short & easy to follow videos, showing how I constructed the tree. You can find the Felt Christmas Tree page here.

The Felt Christmas Tree pattern is almost finished and will be added to my site once done.


I am now working on the felt decorations for this tree and hopefully will have some ready for you by the end of March.


I have also added a quick guide detailing the tips & tricks to working with thick felt etc and this can be found here - Felt Trees Tips & Tricks

Free Pattern

This months free pattern comes from Moda Bake Shop and is called Candy Hearts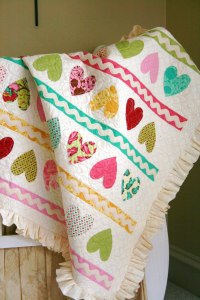 Until next time