Fabulous Quilt Labels
Quilt labels personalize quilts and take out all the guess work about how to care for the quilt. With all the different batting on the market today and the different methods of quilting, labels help ensure the life of the quilt is enjoyed for as long as possible. They are sewn onto the back of your quilt to personalize them. People usually place information that they think important on their label.
My sister labeled her quilts with her name, date and who she made the quilt for by embroidering with chain stitching along the border on the wrong side. For me it makes the quilt extra special.
Click here for easy to follow label instructions. Some of the way quilters make their quilt labels are below:
* Embroider directly onto the quilt or onto a separate piece of fabric to then hand sew onto your quilt
* Use a permanent marker to write on a piece of fabric and then hand sew it onto your quilt
* Create them on your computer and print them onto photo transfer fabric sheets that are designed for this. This method also allows photos to be added to your labels. Or once you have designed your own labels then using a website called spoonflower you can have your labels printed onto fabric. Go to see kate sew to see how she has made her own clothing labels using spoonflower.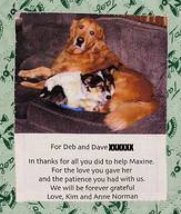 Photo courtesy of Normanack
Whichever method you choose the most common information people put on their labels is:
* Who made the quilt
* Who did the quilting - if different
* Name of the quilt design
* Date finished
* Person's name who the quilt has been made for
* Occasion the quilt is being made for
* Care instructions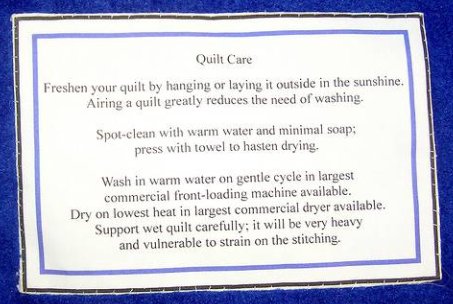 Photo courtesy of Normanack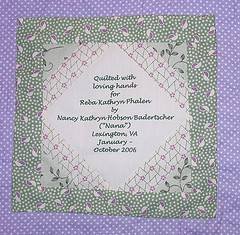 Photo Courtesy Of rbphalen
Return Back From Quilt LabelsTo Quilts Home Page
Sign up for my newsletter below!